Do you have a Regina property for sale? Or, are you considering selling soon? Lately, concern has been mounting among current and prospective sellers alike when it comes to our current real estate market conditions.
---
So, I'm here, to ease your nerves in making a decision that has likely been on your mind for some time now.
In April, there was a high number of active listings and a low number of houses sold. 1,209 active listings in Regina and 144 houses sold during this timeframe to be exact. Granted, COVID-19 played a large role in sales being down 51% from the previous year. See more on April's statistics here.
---
Believe it or not, during the last two months, there have been some houses flying off the market as quickly as they arrived. One of the main reasons?
They have been advertised correctly by leveraging the power of video content.
Online video content is growing in popularity and has become a part of our everyday lives. Here are some staggering numbers to support the impact video has:
According to CIRA, it was found in 2019:
Nearly 3-in-4 Canadians spend at least 3 to 4 hours online each day.
During that online time:

60% engage on social media
48% browse/surf
40% watch movies/TV/videos

Internet users spent 6 hours, 48 min. per week watching videos online in 2019
Users spend 88% more time on a website that has video
Video generates 1200% more shares than both images and text
Videos up to 2-minutes long receive the most engagement
The average viewer remembers 95% of a message when it is watched, whereas only 10% when read.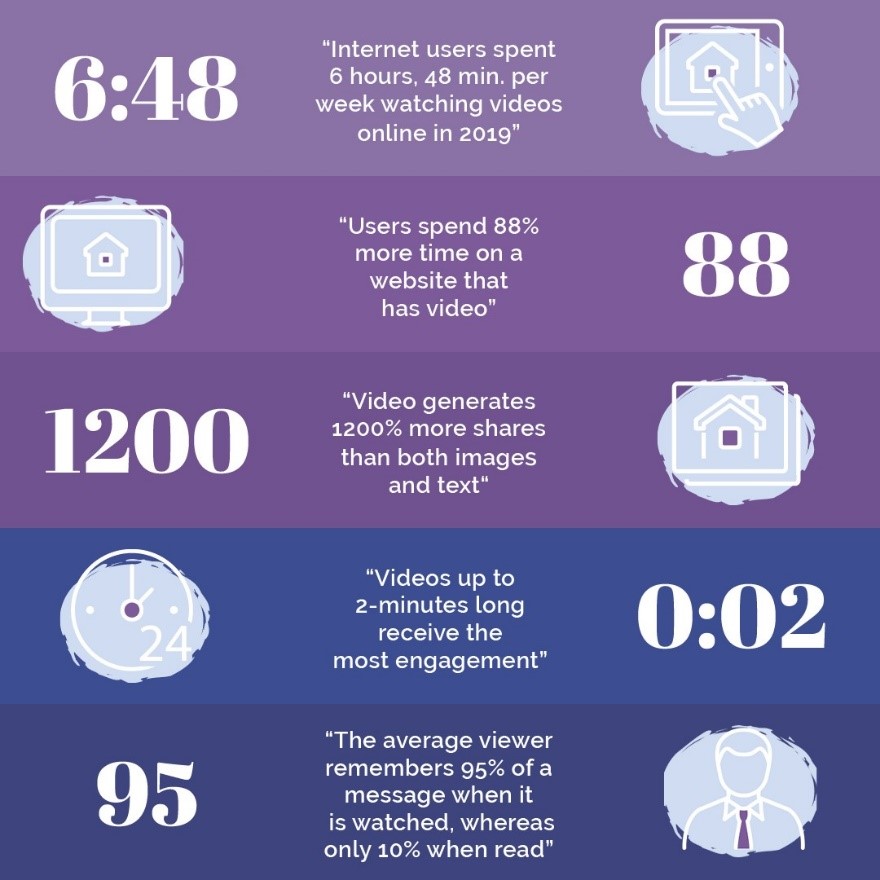 ---
So, how do these numbers translate to selling your Regina property for sale?
Here are some statistics that reinforce the importance of using video content when advertising your listing:
92% of homebuyers use the internet to help them find their next home
Homes receive an average of 4x more enquiries with listing videos
Visitors spent 18% more time on listings w/ video or virtual tours
Visitors who have viewed videos and virtual tours on listing pages are also 27% more likely to reach out to a REALTOR®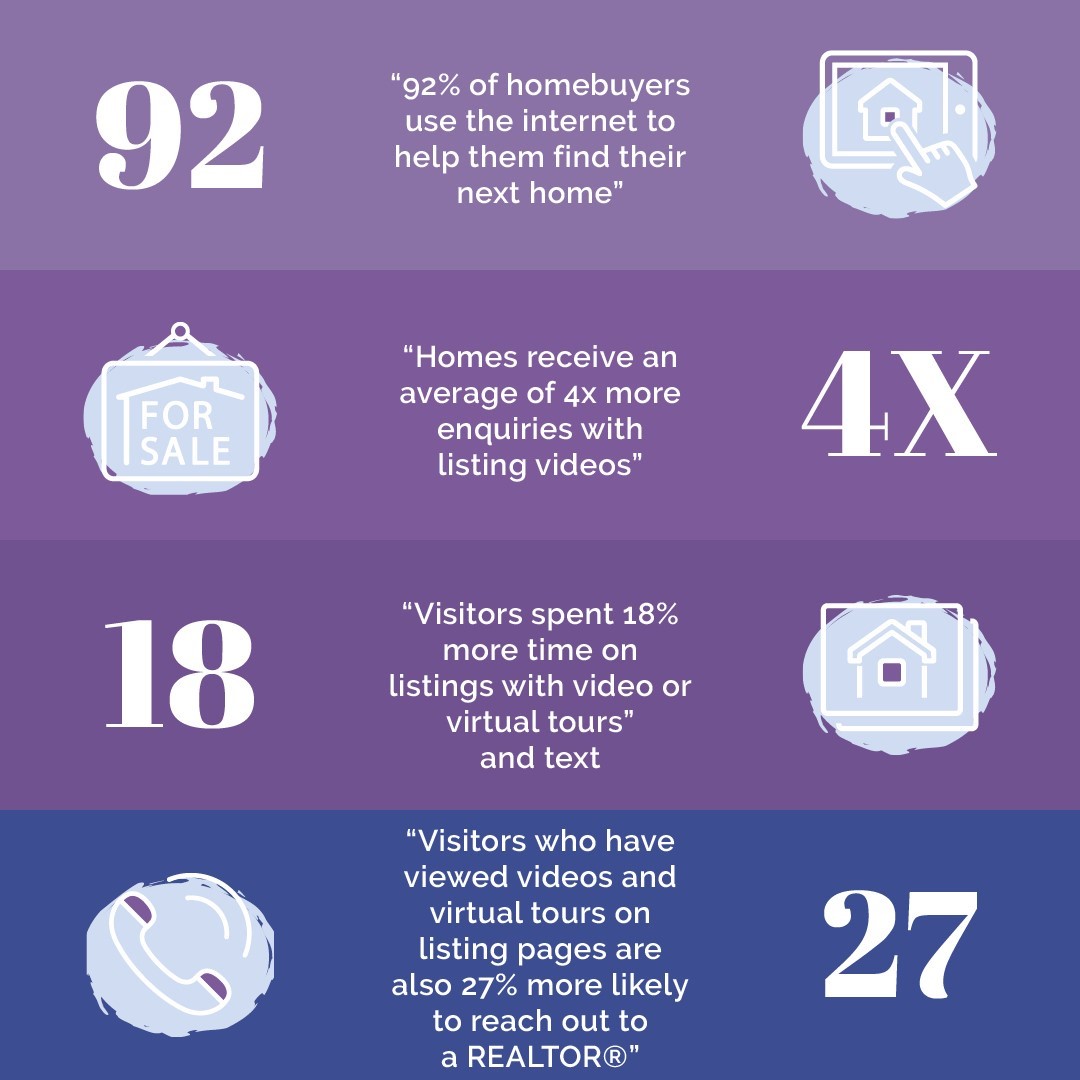 ---
Do those stats speak to you as a prospective home seller?
Video creates an emotional connection with buyers before they even see the home in-person. It provides a way for viewers to understand what the property has to offer and helps them see the "bigger picture".
REALTOR.ca recently added videos and virtual tours to their listing formats as they too, understand the important role video content has when advertising your Regina property for sale.
Not surprisingly, in a joint Google/NAR study, it was revealed that:
Only 15% of [real estate] agents have a video presence.
It is still possible for your house to sell quickly in our current marketing conditions if advertised properly. When looking for a real estate agent to represent you in selling, I encourage you to factor in their marketing plan and if it incorporates video. See more questions you should consider and ask when looking for a real estate agent to sell your home here.
Contact Me
If you want to chat about anything real estate related, give me a call at 306-552-7047 or fill out my online contact form!
Kelsey Smith Is Regina's Choice
Choosing the right Realtor® is key to ensure a positive and successful real estate transaction. Kelsey Smith promises to deliver the education and time necessary to buy or sell your Regina home. Call 1-306-552-7047 and rest easy knowing you have made the right choice.