While Regina and Saskatchewan overall were pretty well off during the month of April in terms of Covid-19 cases, our real estate market was largely affected in a few ways. It's not all bad news as there were still quiet a few sales and new listings but the market was down compared to the same time last year.
---
Let's take a look at the City of Regina's real estate market during a pandemic:
Sales in the City of Regina were down 50.2%, going from 289 sales in April 2019 to 144 sales in April 2020, and down 51.0% in the overall region, going from 349 to 171 sales. Year-to-Date sales in Regina have fallen 23.6% over last year, decreasing from 814 total sales to 622 total sales.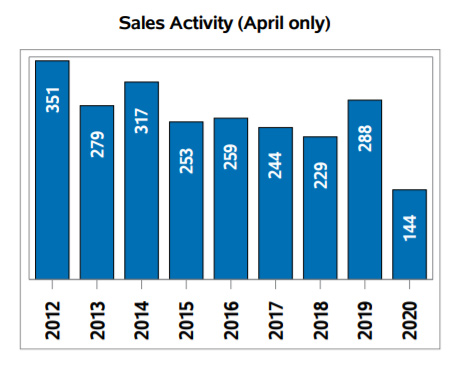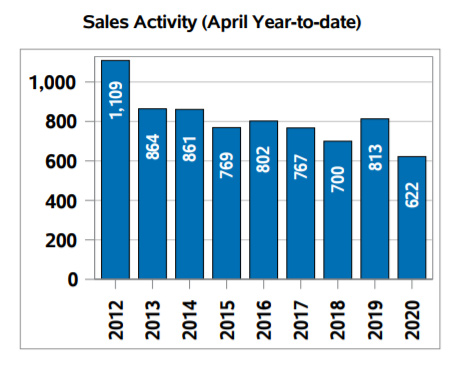 ---
The number of new listings in April 2020 fell significantly from the number last year. In Regina, new listings fell 50.8%, going from 581 to 286. Throughout the region the situation was similar, with new listings falling 52.4% from 792 last year to 377 this year.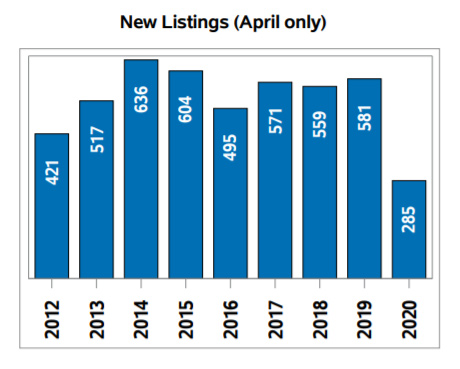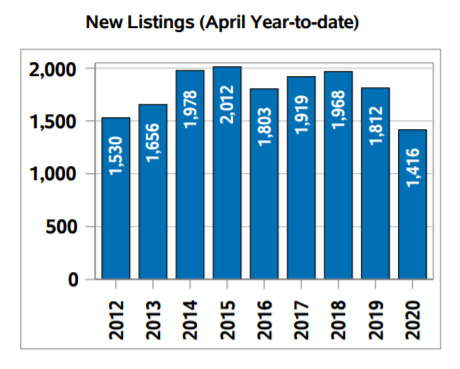 The number of active listings also fell 17.0% in Regina down from 1,457 to 1,209 listings and down 17.1% in the region from 2,046 to 1,697 listings. The sales to listing ratio was 50.3% Regina and 45.4% in the region suggesting somewhat balanced market conditions in the area.
---
Homes in Regina stayed on the market an average of 62 days in April—up a modest 1.6% from 61 days last year.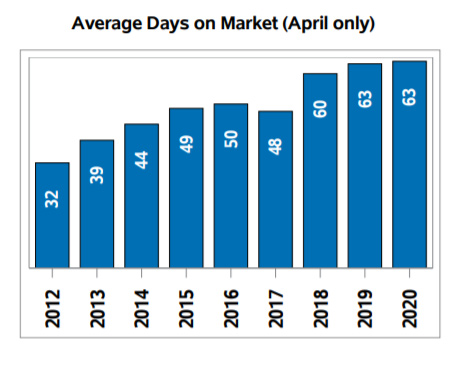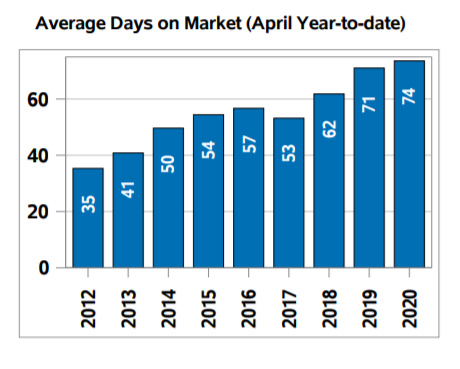 ---
The MLS® Home Price Index (HPI)—a more accurate measure of house price trends—was down 0.2% from $271,300 to $271,100.

---
As a whole, sales and new listings were done 50% but inventory decreased and the sale to new listing ratio remained strong. The City of Regina's real estate market was definitely impacted by Covid-19. Typically we see less than 200 sales a month during the cold winter months, not in the spring/summer months.
In order to really see the long-term effects of Covid-19 on our market place we will have to continue to watch the market over the next few months and see how things change.
Contact Me!
If you have any questions about buying or selling real estate at this time, please give me a call at 306-552-7047 or fill out my online contact form!