The Regina Real Estate market saw a slight year over year decline in total sales but following most recent trends, sales levels are well over the 10 year average. The average days on market in the city is creeping up, going from 40 days earlier in the year to 50 days on market during the month of July. There were no changes in inventory levels as they remain lower than normal and new listings continue to be on the decline. Regina real estate prices increased a small 1% month over month but are comparable to the rest of the year.
STATISTICS FOR JULY:
Total Sales: 352
New Listings: 476
Total Inventory: 1056
Months of Supply: 3.00
DOM (Days on Market): 50
Benchmark Price: $319,200
Percentage of new listings to sales: 74%
Ask to Sale Price Ratio: 97%
SEE HERE FOR A FEW COMMENTS MADE BY CEO CHRIS GUÉRETTE OF THE SASKATCHEWAN REALTORS ASSOCIATION:
Saskatchewan reported 1,560 sales in July, a year-over-year increase of 9 per cent and nearly 13 per cent above long-term, 10-year averages. Much of the increase was driven by property priced below $300,000, as the more affordable segment of the market remains highly competitive.

As seen in prior months, inventory levels remain a significant challenge in many areas of the province. Despite a slight increase from last month, inventory levels were 11 per cent below levels seen in the previous year and over 30 per cent below the 10-year average. While inventory challenges continue to impact the more affordable segment of the market, there have been slight inventory gains in properties priced above $300,000.

"Higher lending rates continue to impact both buyers and sellers, with many consumers seeking more affordable options in our market," said Association CEO, Chris Guérette. "Potential move-up buyers are less likely to list in the current rate environment. When paired with persistent inventory challenges, the more affordable segment of the market remains extremely competitive."

Despite a modest gain in the months of supply, which reached over four months in July, conditions remain tighter than last year and significantly below long-term trends. Tighter market conditions again resulted in month-over-month price gains, as Saskatchewan's benchmark price reached $333,100 in July, up from $331,500 in June and $329,600 in May.

"While inventory levels remain a concern for us, Saskatchewan is once again reporting sales levels well above long-term trends," said Guérette. "Our market continues to benefit from a strong economy and record population growth, which is proving to help offset some of the impact caused by another policy interest rate increase by the Bank of Canada."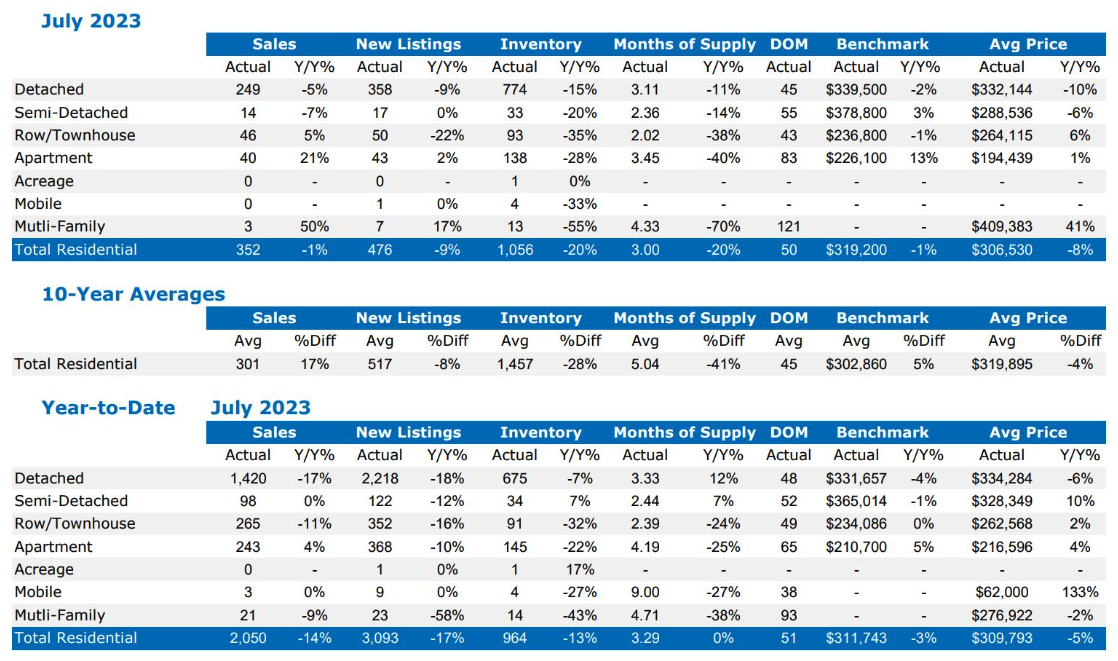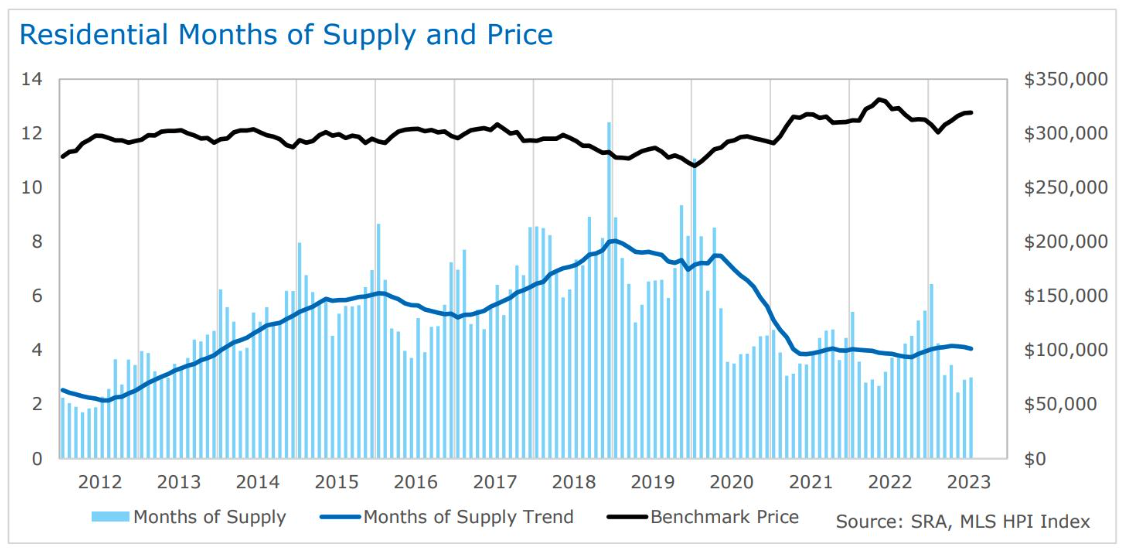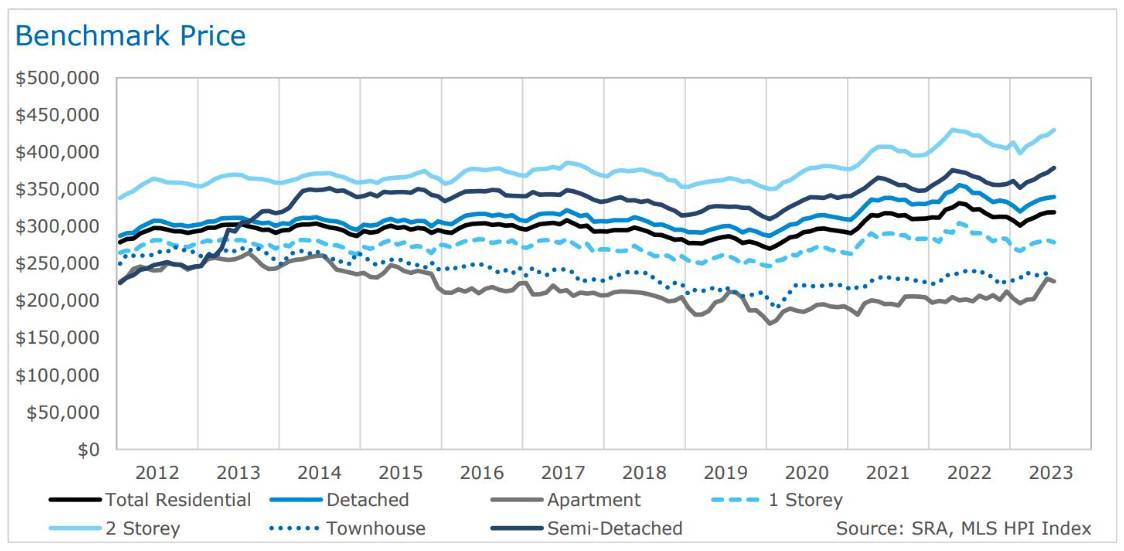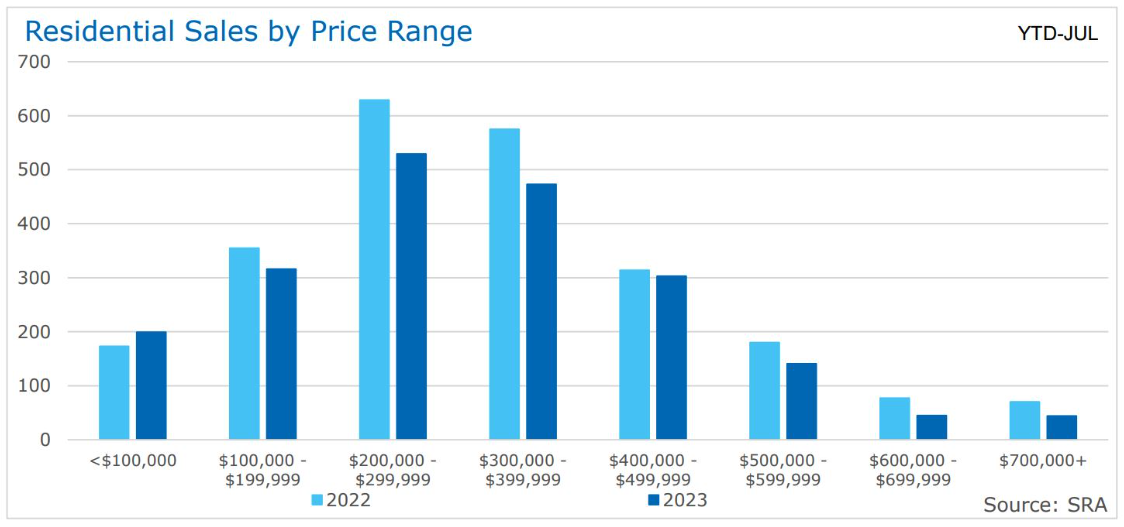 Are you looking to buy, sell, or invest in the local Regina real estate market? Our team is here to guide you every step of the way. Contact us today by filling out our online contact form or call 306-552-7047 for a personalized consultation and let us help you achieve your real estate goals.
Kelsey Smith Is Regina's Choice
Choosing the right Realtor® is key to ensure a positive and successful real estate transaction. Kelsey Smith promises to deliver the education and time necessary to buy or sell your Regina home. Call 1-306-552-7047 and rest easy knowing you have made the right choice.