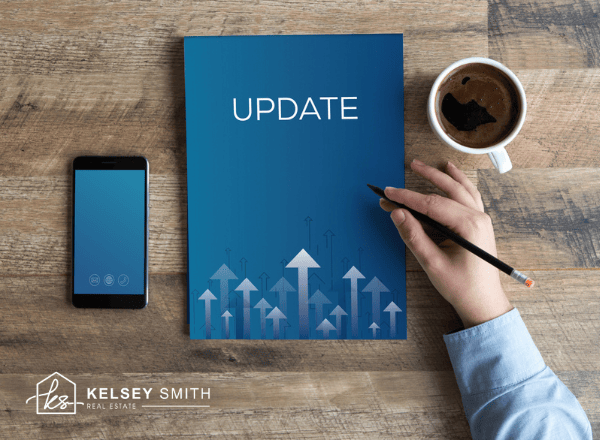 Regina Real estate reported 256 sales in October, 26% higher than 10-year trends. While sales have cooled on a year-over-year basis, year-to-date sales increased by one per cent. Given the recent level of sales compared to new listings, Regina real estate is experiencing tighter conditions when compared to last year. As seen across the province, inventory levels remain lower than average, specifically in homes priced under $500,000. Despite monthly adjustments, the benchmark price remains slightly higher than last year at $317,800, a .9% increase.

SEE HERE FOR A FEW COMMENTS MADE BY CEO CHRIS GUÉRETTE OF THE SASKATCHEWAN REALTORS ASSOCIATION:
There were 1,144 units sold across the province of Saskatchewan in October, a year-over-year decline of 12.3 percent. While sales continue to ease relative to 2021, a record year, October sales data reflects a year-over-year increase of 1.7 percent when compared with 10-year averages.
The pullback in sales was met with a reduction in new listings, resulting in lower-than-average inventories for this time of year. The monthly decline in sales was enough to cause further gains in the months of supply. With nearly six months of supply in the province, the market continues to return to more balanced conditions, but it is important to note that inventory levels are still over 25 percent below the 10-year average.
"While our market continues to fare better than many others across the country, we are feeling the impact of interest rate hikes and ongoing inflationary pressures," said Saskatchewan REALTORS® Association CEO Chris Guérette. "As higher lending rates contribute to the pullback in sales, we are also experiencing a lack of supply in homes priced below $500,000, consumer options are limited right now, and this is likely why sales are down."
The pullback in new listings continues to be largely driven by homes prices below $500,000, which is also contributing to the decline in sales. Despite monthly adjustments, the benchmark price was $324,900, slightly lower than the month prior and three percent higher than last October.
"While year-to-date sales have eased when compared to a record 2021, sales levels remain well above long-term trends, speaking to the positive long-term fundamentals in the province," said Guérette. "Saskatchewan continues to benefit from strong agricultural and commodity markets. This growth should support stable demand in housing ownership as our economy continues to improve."






A look at October 2022 stats compared to year-to-date and 10 year averages.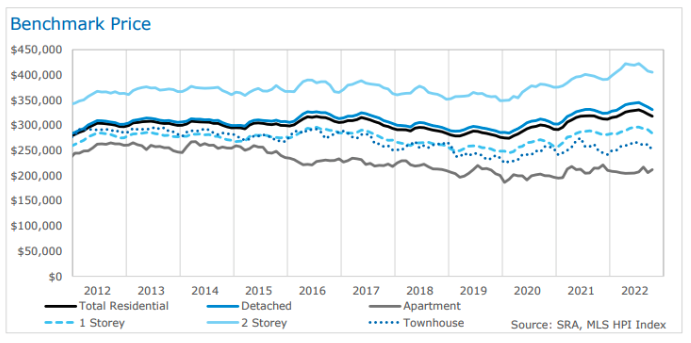 The benchmark price trend for Regina real estate shows that prices were high in 2016, came down significantly during years 2017, 2018 & 2019 and have somewhat leveled back to 2016 prices.

An excellent visual representation of what price range most homes in the city sell for which are homes between $200,000-$400,000. This graphic also demonstrates that we have seen less sales in this range and more in the $500,000 plus range.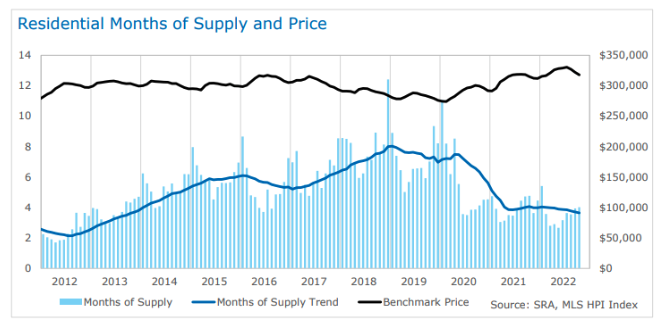 As we get further into the calendar year we can continue to see a decrease in supply with an increase in pricing.
If you have any questions about the Regina real estate market for September 2022 please feel free to give us a call at 306-552-7047 or fill out our online contact form!
Kelsey Smith Is Regina's Choice
Choosing the right Realtor® is key to ensure a positive and successful real estate transaction. Kelsey Smith promises to deliver the education and time necessary to buy or sell your Regina home. Call 1-306-552-7047 and rest easy knowing you have made the right choice.