Despite the insanely low inventory for Regina real estate during the month of January, the bench market price of homes dropped 1% and less than half of new listings sold. January ended with less than 800 homes on the market, which is the lowest amount of inventory Regina has experienced in 10 years but the high interest rates coupled with nervous consumers has balanced the market, this month especially. Over here, we are having many conversations with buyers getting ready to buy their first home and we are talking to sellers about getting their homes ready to list in the spring. So the market is gearing up, but coming off the crazy pandemic high of the market things look dreadful in real estate. Have no fear, it's going to be a great real estate year and we are all expecting a busy and productive spring/summer market.
STATISTICS FOR JANUARY:
Total Sales: 134
New Listings: 287
Total Inventory: 794
Months of Supply: 5.93
DOM (Days on Market): 64
Benchmark Price: $312,200
Percentage of new listings to sales: 47%
Ask to Sale Price Ratio: 96%
SEE HERE FOR A FEW COMMENTS MADE BY CEO CHRIS GUÉRETTE OF THE SASKATCHEWAN REALTORS ASSOCIATION:
Pullbacks in both the attached and detached sectors resulted in 631 sales being recorded across the province of Saskatchewan in January, a year-over-year decline of nearly 16 percent. While January sales are lower than the activity reported over the past two years, sales remain consistent with pre-pandemic levels.
Despite gains in new listings, January inventory levels were at their lowest levels reported in over a decade. While inventories did improve in homes priced above $300,000, it had little impact on the low inventory situation that continues to be experienced across the province.
Rising lending rates paired with ongoing inflationary pressures are impacting what individuals can afford, and our market has struggled to see improvements in supply levels in lower-priced homes. Prospective buyers impacted by rate hikes are also faced with less choice in the more affordable segment of our market. Without question, these factors are contributing to a pullback in sales activity.
Following two consecutive years of price growth, the total residential benchmark price remained relatively stable in January. However, apartment condominiums reported further gains in benchmark prices due to rising demand, relative to supply, in apartment-style products.
As our market continues to return to pre-pandemic sales levels, it's important to remember that we typically see fewer transactions occur in January. As higher commodity prices and a strong agricultural sector continue to support our economy, Saskatchewan remains resilient and well-positioned for stable demand in home ownership.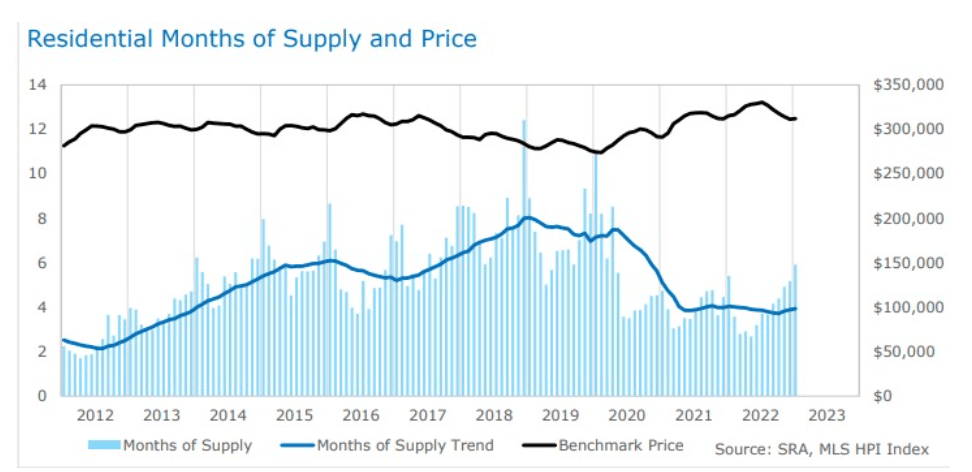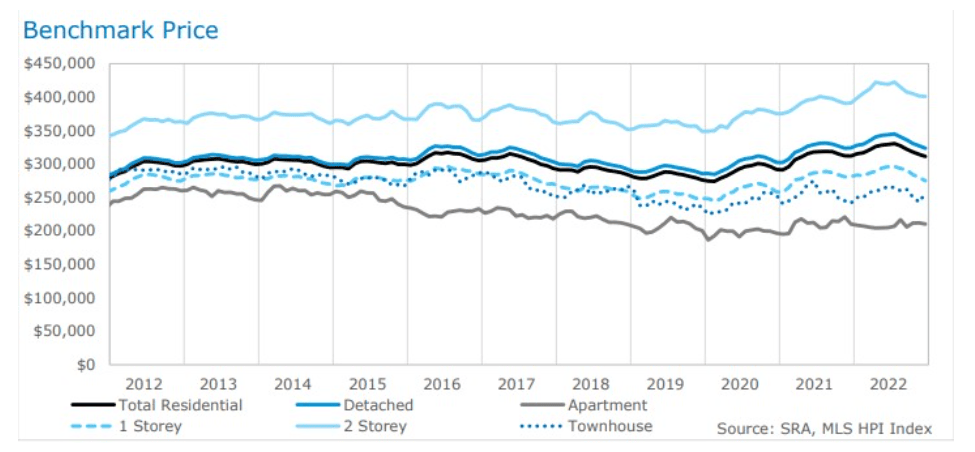 Kelsey Smith Is Regina's Choice
Choosing the right Realtor® is key to ensure a positive and successful real estate transaction. Kelsey Smith promises to deliver the education and time necessary to buy or sell your Regina home. Call 1-306-552-7047 and rest easy knowing you have made the right choice.