The market is getting busier. Interest rates held at the last Bank of Canada Announcement which is a positive sign for buyers & sellers alike. Prices in Regina have remained stable these past 30 days and inventory continues to be low. It seems as though buyers are sitting on the fence and that's understandable with the uncertainty in the market. It's important to note that spring market is upon us and there will be more homes coming to market, but you must know that unless we receive an influx of EXTRA listings in the 400-600 range, the market will continue to be competitive despite interest rates and this is unlikely to happen. So for all the home buyers out there, get clear on what your goals are and what you want in a home.
STATISTICS FOR FEBRUARY:
Total Sales: 206
New Listings: 314
Total Inventory: 796
Months of Supply: 3.86
DOM (Days on Market): 64
Benchmark Price: $310,200
Percentage of new listings to sales: 65%
Ask to Sale Price Ratio: 96%
SEE HERE FOR A FEW COMMENTS MADE BY CEO CHRIS GUÉRETTE OF THE SASKATCHEWAN REALTORS ASSOCIATION:
There were 854 sales recorded across the province in February, a year-over-year decline of 19 percent. However, while sales are down year-over-year, sales activity remains stronger than pre-pandemic levels and above long-term, 10-year averages.
As seen in prior months, Saskatchewan continues to report new listings and inventory levels significantly below long-term trends. There were 1,360 new listings in February, down 18 percent year-over-year and nearly 28 percent below 10-year averages. While the months of supply did push above six months, inventory levels were down 6 percent year-over-year and 31 percent below 10-year averages.
We continue to see higher lending rates and supply challenges contribute to a pullback in sales. Our biggest concern is still inventory levels, specifically in the more affordable segment of our housing continuum.
The provincial benchmark price reached $318,500 in February, slightly higher than the $317,400 recorded the month prior and 0.4 percent higher than February 2022.
Year-over-year sales declines were to be expected as we returned to a more balanced market where sales activity is more consistent with the historical 10-year averages. Saskatchewan remains one of the most affordable jurisdictions in the country with a resilient market that is well-positioned for stable demand in home ownership.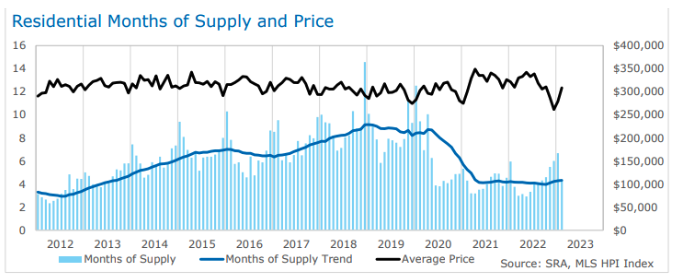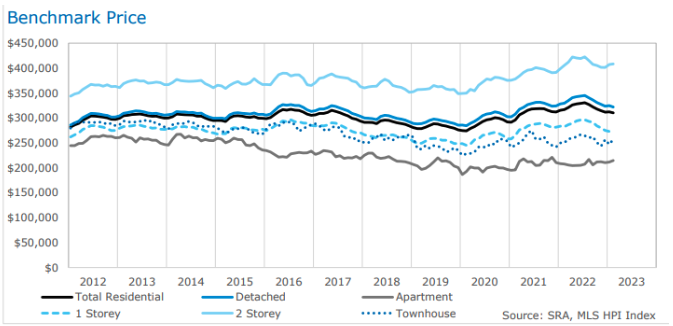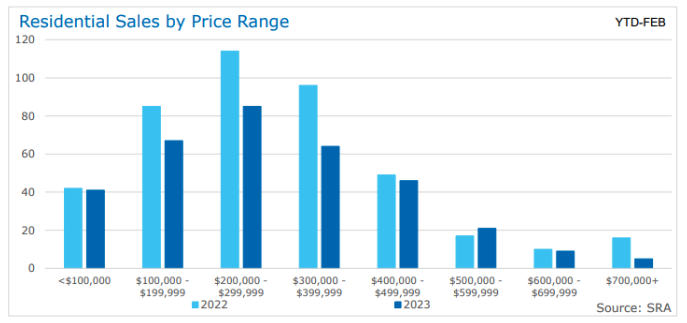 Kelsey Smith Is Regina's Choice
Choosing the right Realtor® is key to ensure a positive and successful real estate transaction. Kelsey Smith promises to deliver the education and time necessary to buy or sell your Regina home. Call 1-306-552-7047 and rest easy knowing you have made the right choice.