Welcome to February! The coldest month of the year and always an interesting month for real estate sales. For the Regina real estate market, like other centers, sales in January eased over the strong levels recorded last year but remained above the 10-year average. Benchmark prices in January trended up over last month and reflect a year-over-year gain of over seven per cent.
On the ground level, as a Regina Realtor and as well as many of my colleagues, we are all feeling the low inventory. We are heading out to see new listings as soon as they hit the MLS and we are still experiencing multiple offers on many listings.
---
See here for a few comments made by CEO Chris Guérette of the Saskatchewan Realtors Association:
"New listings in January remained well below traditional levels seen in the market in January. While levels are better than what was recorded in December, it did little to change the inventory situation as inventories remain at the lowest January levels since 2012.

Inventories still remain relatively low, but if new listings continue to improve relative to the sales, this should eventually translate into improved supply and better market balance, said SRA CEO, Chris Guérette.

The SRA has been working to gain a better understanding of the factors affecting the housing supply in Saskatchewan. Everything from labour and supply shortages to land costs, lending rate increases, the pandemic and remote work, along with increased immigration and economic growth. All are contributing to gaps in the housing continuum and the Association is seeking partnerships that foster collaboration in the industry to work and address those gaps.

With changes expected in lending rates, the 2022 housing market is not expected to see the demand levels as 2021. However, it is still early in the year, and like I have said before, my biggest concern for 2022 is inventory, said Guérette."
Stat Breakdown:

Total number of homes down slightly, new listings down slightly and benchmark price creeping up!

Nothing special to report for year to date yet!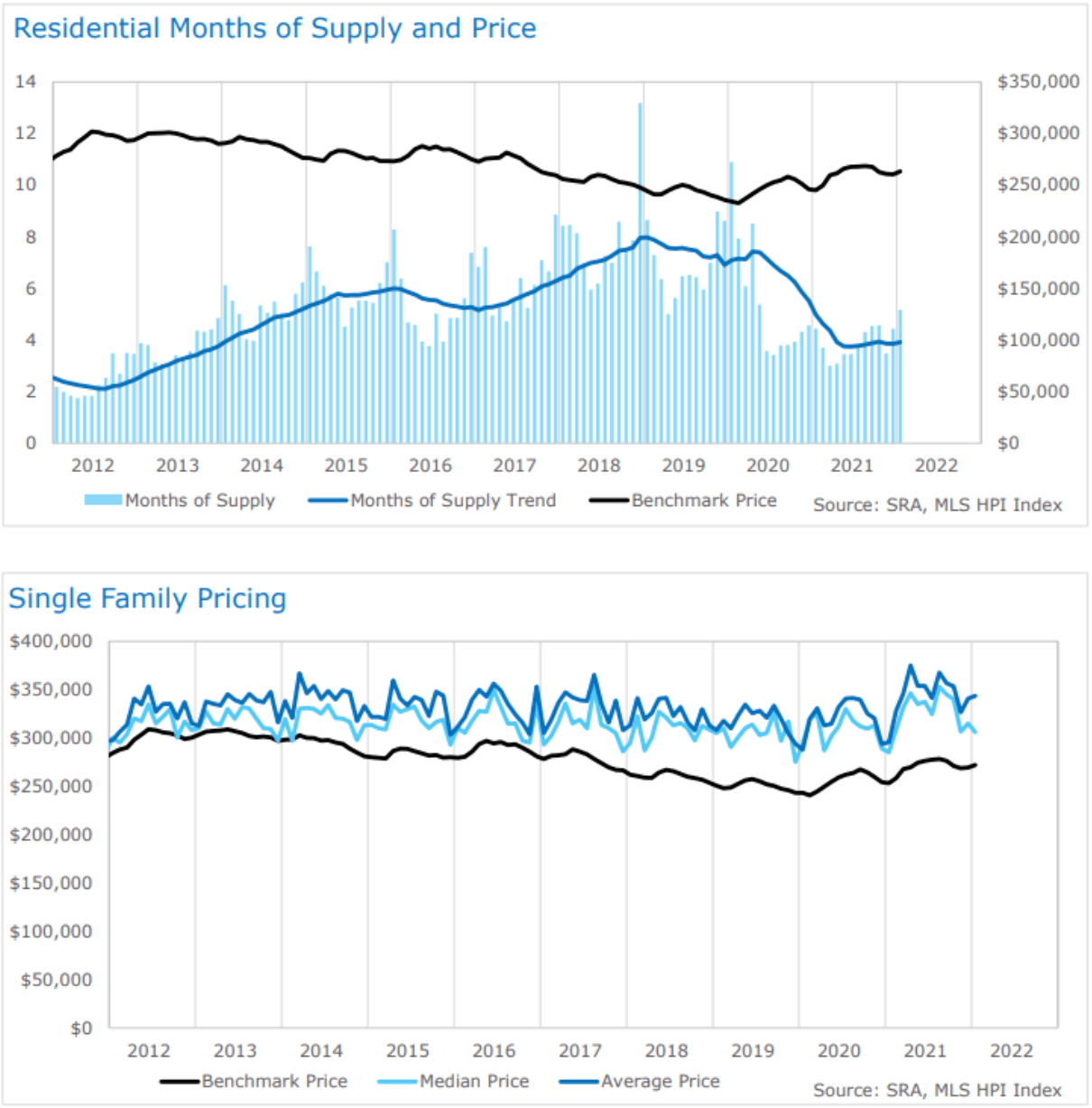 Visual representation to show that while inventory is down, prices have not increased as much as one would think compared to higher-value years for Regina real estate between 2012-2015.
Contact Me
If you have any questions or want to discuss more about the Regina real estate market, give me a call at 306-552-7047 or fill out my online contact form.
Kelsey Smith Is Regina's Choice
Choosing the right Realtor® is key to ensure a positive and successful real estate transaction. Kelsey Smith promises to deliver the education and time necessary to buy or sell your Regina home. Call 1-306-552-7047 and rest easy knowing you have made the right choice.