Hello everyone,
We are officially 1/10th of the way into the year. January is over and the beginning of February has been painfully, painfully cold. But real estate in Regina seems to have warmed up a bit, with January being a fairly decent month for home sales. Government officials and lobbyist are starting to put a lot of pressure on CMHC to adjust the stress test rules, as we have clear evidence that for many local markets, 2018 was the worst year for home sales in decades.
Here's what happened for real estate in Regina during January:
---
There were 173 sales reported during the month in all geographic areas, up 1.2% from 2018 when 171 sales occurred. There were 144 sales reported in Regina, up 1.4% from 2018 when 142 were posted.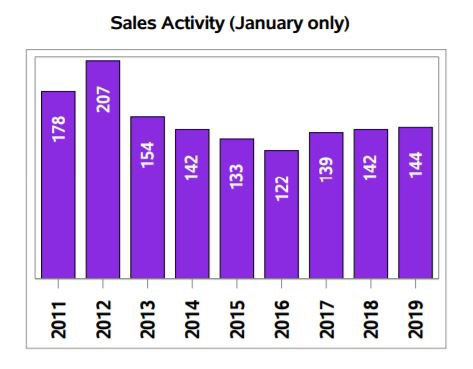 For January, the MLS® Home Price Index (HPI), a much more accurate measure of housing price trends than average or median price, reported a composite Benchmark residential price of $266,600 and index of 249.6 in the city, down 3.8% from $277,200 one year ago.
Over the last five years, the Benchmark price for real estate in Regina is down 10.7%, down only 5% from 2017.
---
In Regina, there were 1,223 active residential listings on the market at the end of January, up 8% from 2018's 1,133.
There were 491 new listings placed on the MLS® System during the month in all geographic areas, a decrease of 14.3% from 2018. There were 389 listings posted in the city, down 16.9% from 468 in 2018.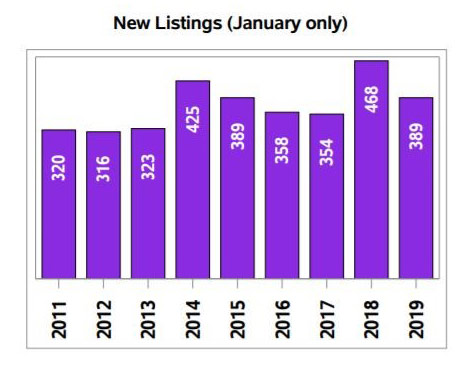 The ratio of sales to new listings for the month was 37% in the city and 35% all geographic areas. These relatively lower sales to list ratios tend to point to buyer's market conditions.
---
The average days on market real estate in Regina during the month of January was 75 days.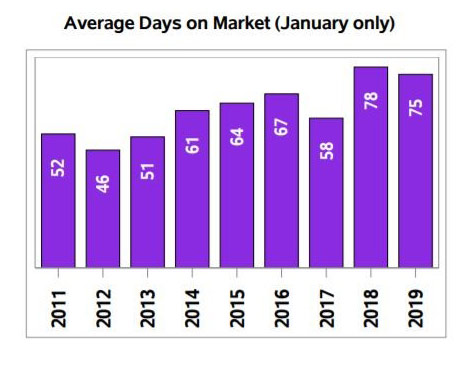 ---
To give you a better idea of what price range homes are selling in, this is the Regina City Price range report. As you can see, the majority of homes selling are priced under $300,000. It's very important to be accurate in your list price and have your expectations in the right place if you are listing your home soon. Home sales can take longer than what we have seen in the past and may take twice as long if they are valued over 500K unless your list price is aggressive.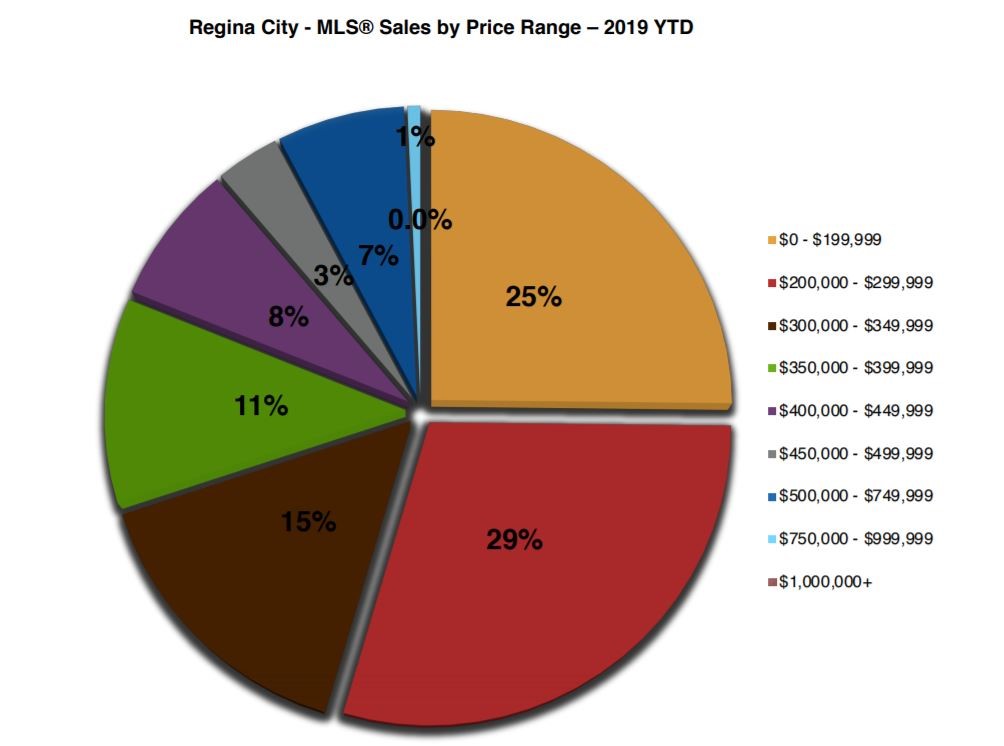 Contact Me
I would be happy to sit down and talk about the potential of helping you buy or sell a home in 2019, give me a call at 306-552-7047 or fill out my online contact form!
Kelsey Smith Is Regina's Choice
Choosing the right Realtor® is key to ensure a positive and successful real estate transaction. Kelsey Smith promises to deliver the education and time necessary to buy or sell your Regina home. Call 1-306-552-7047 and rest easy knowing you have made the right choice.