Condo style properties in Regina Saskatchewan have definitely taken a beating in terms of market value in the last 5 years. A large majority of the Regina condos for sale in the city right now have been built in the last 15 years. Which means that many people bought their condos at new build prices with taxes included. My point is that consumers who bought these condos years ago paid top top top prices.
Attached below is a screenshot image of what prices have done in the city over the last 10 years for different property styles. The gray line indicates that apartment style condos have taken the sharpest decline in value over the last 8 years, with prices soaring in 2014, presumably when many of these condo buildings were being built and sold.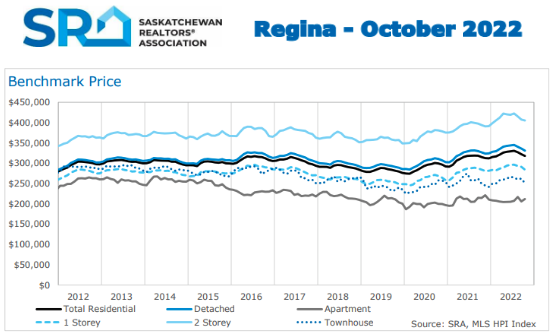 When looking at all property styles, it's evident in this graphic that all property styles did take a good dip in price between 2015-2020 and then residential prices have increased in 2021 & 2022 BUT not for apartment style condominium properties.
Here is a story from my own personal experience that I hope you can relate to. My husband bought a condo in 2016 and at that time, he managed to buy the home for about 30K less than other similar units were selling for. Today, that condo is worth less than what he paid by almost $40,000. This property he owns has some specific deterrents to it, it is a lower unit condo so it's more like a glorified basement suite but nonetheless, this is a very similar situation to what many other condo owners experience. We have managed to successfully rent the condo for a few years, at a cash flow loss I may add, but we are prepared to take a loss on it. And that's just the way real estate goes sometimes!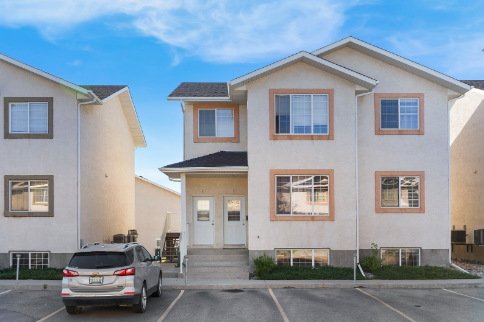 If you have any questions about Regina condos for sale & what's happening in that part of the market, please feel free to give me a call at 306-552-7047 or fill out my online contact form.
Kelsey Smith Is Regina's Choice
Choosing the right Realtor® is key to ensure a positive and successful real estate transaction. Kelsey Smith promises to deliver the education and time necessary to buy or sell your Regina home. Call 1-306-552-7047 and rest easy knowing you have made the right choice.