Regina and region residential sales have started slowly in 2020. Does that mean this is going to be the trend for the rest of the year? Unlikely. There is a huge amount of positivity being predicted for housing prices and our overall real estate market's strength for 2020. Only time can tell!
---
Let's dig into what happened for Regina Real Estate during January 2020:
---
In the City of Regina, sales were down over 20% in both city and surrounding areas. In Regina, sales were down from 144 to 115 in 2019. The region's sales decreased from 171 sales last year to 136, both below five year averages.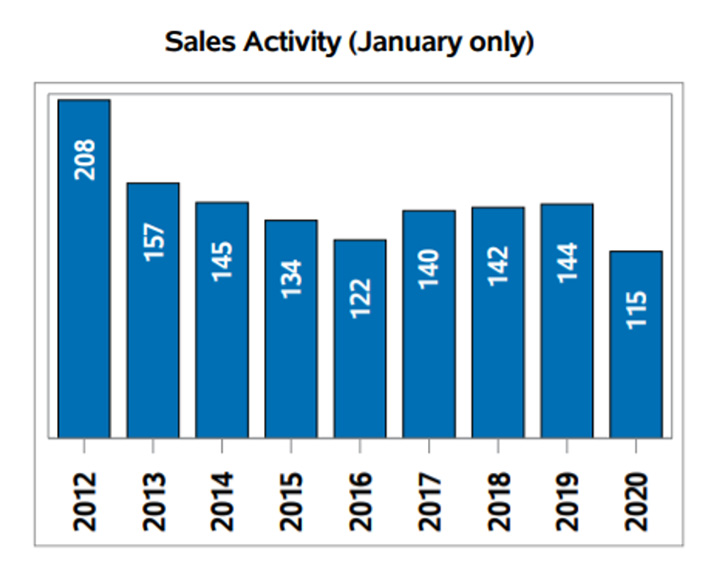 ---
The number of new listings were also down 12.5% in the city from 393 to 344 and down 9.2% in the region from 480 to 436. It's not a terrible thing to see less listings this time of year.
There are currently 1560 active listings, down from 1721 last year, but above the 5-year average or 1521 and 10-year average of 1281.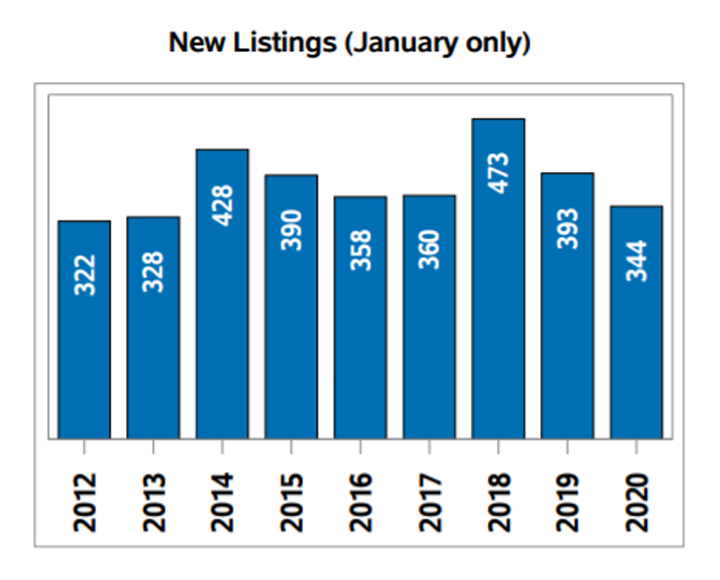 ---
The MLS® HPI composite benchmark price decreased 6.9% from $268,200 this time last year to $249,800. Average prices are down 9.5% from last year, at $263,270 for the Regina real estate market and down 1.4% to $281,257 in surrounding areas.

The sales to listing ratio was 33% in the city and 31% in the Region, indicating conditions favourable to buyers. Balanced market conditions are generally in the 40-60% range – below 40% is considered to be more of a buyer's market - above 60% is considered to be a market favouring sellers.
---
In the city, homes spent an average 85.1 days on the Regina real estate market, up 14.2% from 74.5 at the same time 2019. In the region, days on market also increased, up 5.5% from 83.8 days in 2019 to 88.4 last month.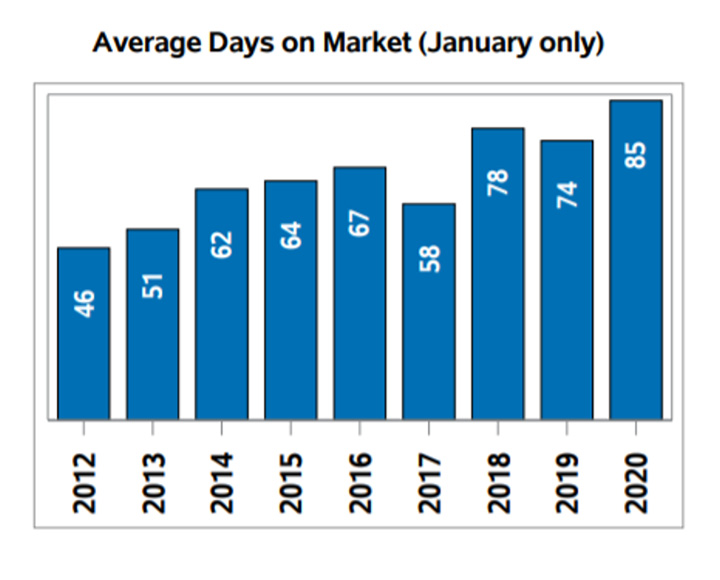 "It's disappointing to see the new year start with such weak demand in the residential market in Regina. Like any market, however, real estate dips and swells and with prices as low as they are, right now is a great time to buy," says Jason Yochim, CEO of the SRA.
I can personally say I don't have a concrete prediction on where the Regina real estate market is headed in 2020. I hope for good things obviously, but im pleased to see housing prices come back into affordability ranges for more and more people. I can say that since January was for the most part a warm month, there is a lot of activity going on. People are out looking at houses with their clients, myself included. We can expect more listings to come up in February also!
Contact Me
If you have any questions or would like more information on the Regina real estate market, give me a call at 306-552-7047 or fill out my online contact form!