MLS® System activity in Regina through the month of May 2019 shows the first decline in sales following the strong start we have experienced during the first 5 months of 2019. Everything reaches a tipping point--- especially real estate markets. Still, I am thrilled so see Regina MLS listings inventory come down and the number of sales increase but I think we are on our way to a balanced market; though it might be another year away.
---
There were 340 sales reported during the month in all geographic regions (Regina, White City, Balgonie, Gran Coulee etc.), down 6.8% from 2018 when 365 sales were posted. May shows the first decline in sales in 2019, following four consecutive months of sales increases over 2018, and this number of sales falls below both the 5-year average of 379 sales and the 10-year average of 391. There were 284 sales reported in the city during May, down 3.4% from 2018 when 294 were posted. Again, sales were down from both 5- and 10-year averages for the month of 309 and 324, respectively.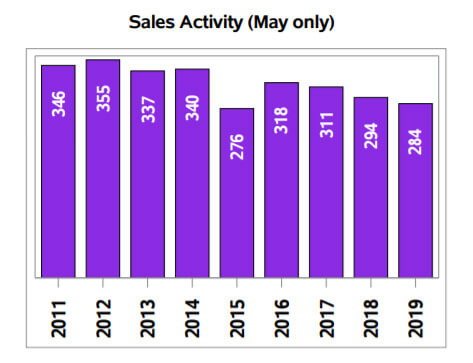 ---
Year-to-date (YTD), 1292 homes have sold in all areas – an increase of 6.8% over last year. In the city, 1,086 sales have been posted, up 9.7% from 2018.\
For May, the MLS® Home Price Index (HPI), a much more accurate measure of housing price trends than average of median price, reported a Composite Benchmark Price of $266,500 for sales in the city, down 3.9% from $277,300 one year ago. The benchmark price continues to slide downwards, indicating pressure on home prices due predominantly to elevated supply levels and weakened demand.

Over the past five years, the benchmark price for Regina MLS listings is down 12.1%.
---
In Regina, at the end of May there were 1,575 active Regina MLS listings for sale, down 9.2% from 1,734 at the same time in 2018 but this much inventory
There were 834 new Regina MLS listings placed on the system in all geographic areas, a decrease of 13% from 2018's 959. There were 628 new listings in the city, compared to 696 last year. YTD, new listings in the city are down 8.3%.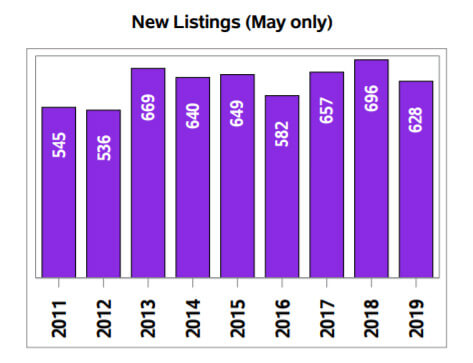 ---
Average days on market in May was lower than what we've seen so far at 52 days compared to the average of 70 DOM for 2019.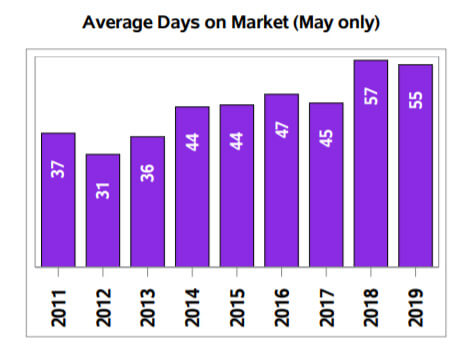 ---
The ratio of sales to new listings for the month was 45% in the city and 40% in all geographic areas. Balanced market conditions are generally in the 40-60% range – below 40% is considered to be more of a buyer's market, and above 60% is considered a market favourable to sellers. Though I am pleased to see an evening out between the success of buyers vs. sellers, we need more months of these balanced statistics before we can call ourselves a balanced market.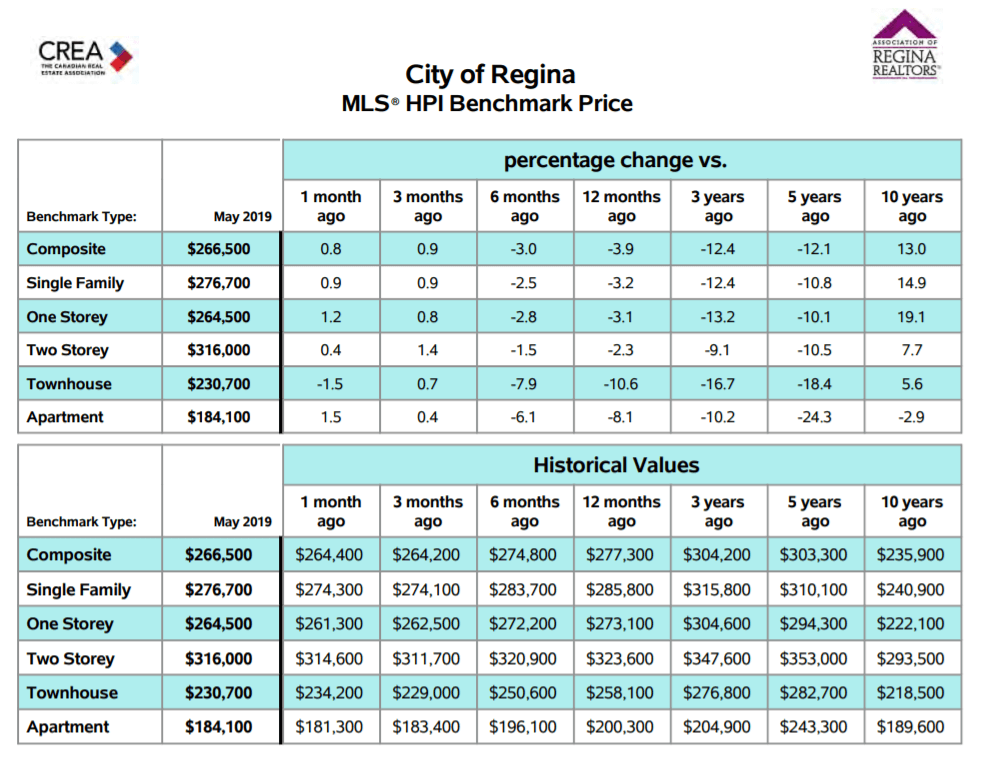 "We are hopeful that the upcoming summer months will result in more sales taking place. There has been no better time for buyers to enter the marketplace in the past number of years than now, provided they can qualify for mortgage financing," concludes Archibald.
Contact Me
If you want more information on how Regina MLS Listings are performing in certain neighbourhoods, please give me a call at 306-552-7047 or fill out my online contact form!