While March is usually the start of a very busy spring for the Regina real estate market and this March saw a positive improvement from last, the entirety of our spring market may be pushed back a few months due to Covid-19. This will make for an even more interesting year for Regina real estate and while we can't exactly see the full effect of the virus on our statistics in March, April will tell!
March 2020 didn't bring any massive changes from 2019, however there were improvements. Let's take a look at Regina real estate for march 2020:
---
Total Home Sales:
Home sales in the city were up slightly at 1.9% and up 11.5% for Regina & region. In the city, we saw an additional 4 homes sold this March compared to last. Year to date however, sales in the city are down 8.6% (decreasing from 525 to 480) from last year and sales for the entire region year to date are down a more modest 3.7% (from 597 to 575).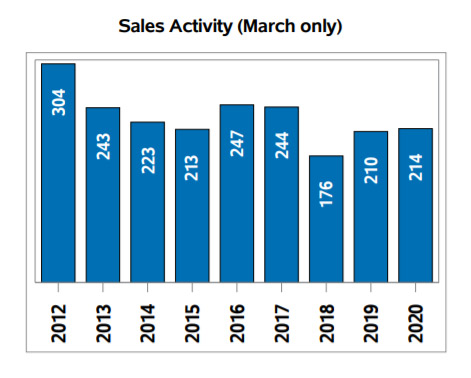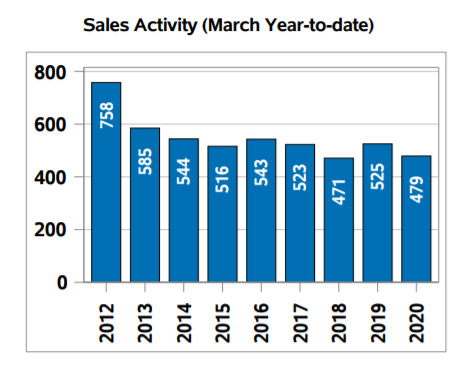 ---
New Listings:
Sellers took a major step back this March as we saw a large decrease in new listings this year compared to last, with only 430 new listings during March 2020 compared to the 534 new listings in March 2019- a 19.5% decline. Active listings in Regina were also down 4.6% in the city down from 1,344 to 1,282.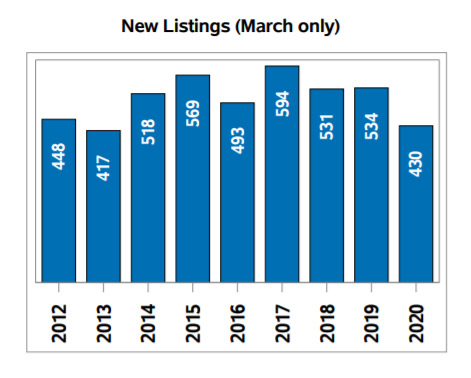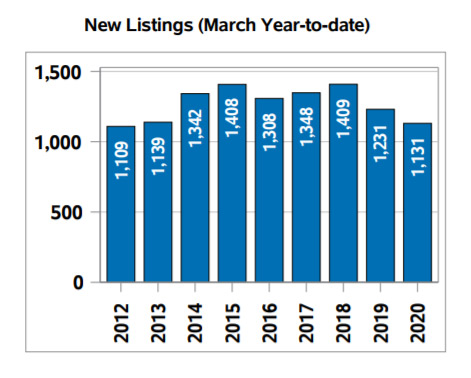 ---
Average Days on Market:
Homes in Regina stayed on the market an average of 68 days in March—down 6.8% from 73 days last year (but still above the 5-year average of 58 days).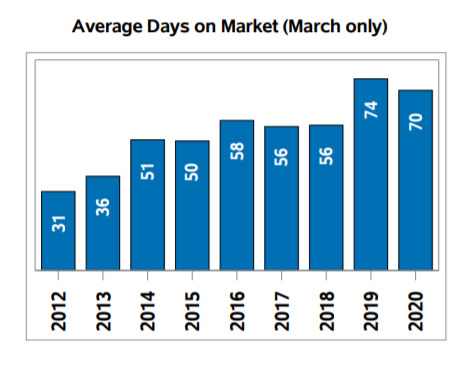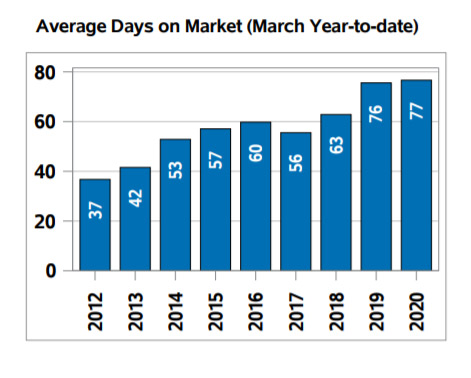 ---
Average MLS® HPI:
The MLS® Home Price Index (HPI)—a more accurate measure of house price trends for Regina real estate—is up 1.8% from $249,800 in February to $253,100 in March. It's been a long long time since I've physically written that home prices in Regina have increased month over month and here it is! However, due to Covid-19 I anticipate that home prices will decrease in April.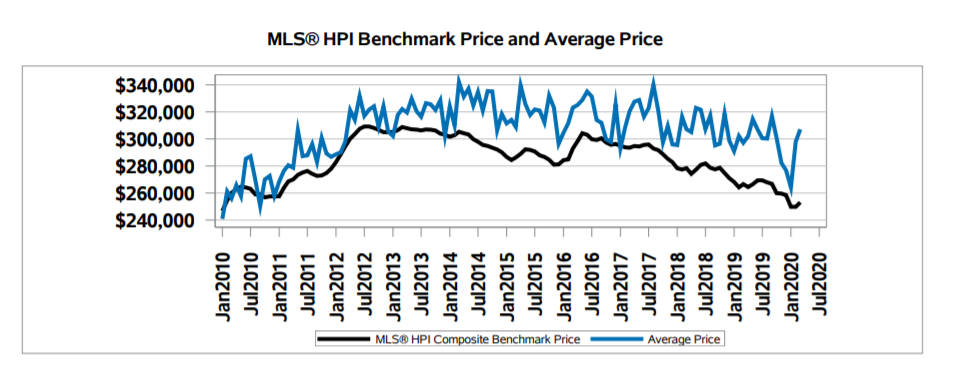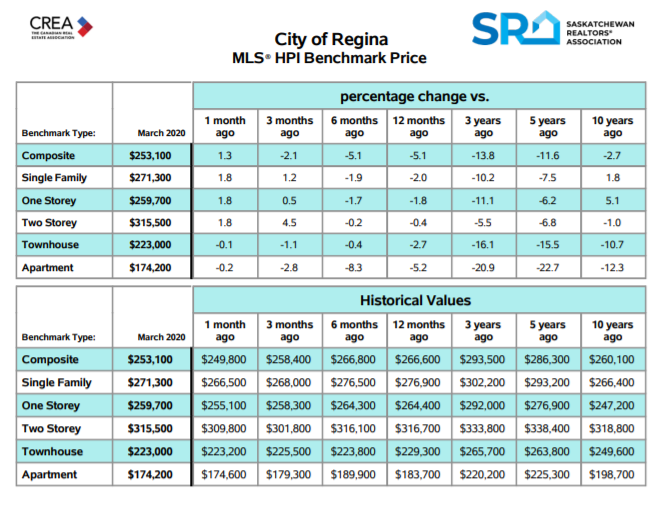 ---
List to Sell Ratio:
The sales to new listing ratio was a surprising 49.8% in the city of Regina, indicating a very balanced market. In my experience, many listings that had just hit the market had conditional sales on them within a few days; which is great news for both buyers & sellers.
Overall, Regina real estate saw true spring statistics. Aside from the reduction in new listings, prices were up and sales were up. April will be a different month and only time will tell what's going to happen.
---
Contact Me
If you have any questions or would like to chat real estate, give me a call at 306-552-7047 or fill out my online contact form!