---
With 11/12 months of the year finished, I think it's safe to say December is going to be a slow month for sales as well. Regina real estate has dipped below averages many times in 2018, average days on market has increased overall and prices are down. November showed below averages for sales both in the city and in all geographic areas. Thankfully, two really important things are happening in Saskatchewan and Canada right now.
It's not -40.
Many local organizations are fighting to have the stress test rules altered.
Let's Get Into Whats Happening in Regina Real Estate During November:
There were 229 sales recorded during the month in all areas (Regina, White City, Pense, Grand Coulee, Balgonie, Pilot Butte etc.), down 4% from 239 in 2017. This is the lowest level of sales since 2012 when 228 sales occurred and below the immediate past 5-year average of 244 sales and the 10-year average of 246. There were 184 sales recorded in the city, a decrease of 7% from 2017 when 198 sales were reported. The number of sales in the city was also below the 5-year average of 202 and 10-year average of 207.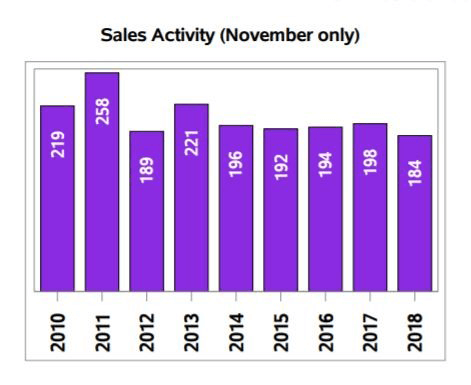 In the city, there have been 2,356 sales posted compared to 2,544 in 2017, down 7%. For the November year-to-date there have been 2,916 sales recorded in all areas, a decrease of 6% from 3,113 last year.
---
Year-To-Date, Regina Real Estate Short 188 Sales in 2018
For November, the MLS® Home Price Index (HPI), a much more accurate measure of housing price trends than average or median price, reported a composite benchmark residential price of $272,100 and index of 254.8 in the city, down 4.0% from $283,500 at the same time last year. This is part of a price loss trend that began for Regina real estate in early 2018 and has continued to decrease a few percents each month over the course of the year.
In the city, there were 1,466 active residential listings on the market at the end of the month, an increase of 13% from 2017's 1,300 but down from 1,594 listings at the end of October 2018. Regina has been carrying a higher amount of inventory all year so this is no surprise but it's good to see less inventory in November than December.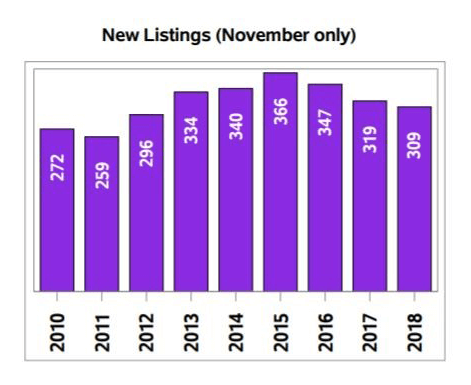 ---
There were 391 new listings placed on the MLS® System during the month in all geographic areas, down 2% from 2017's 399.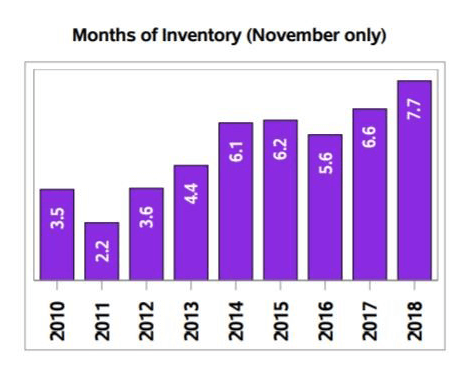 ---
Homes that did sell in the city sold in an average of 69 days in the city and 79 days in all areas. These compare to 61 and 64 days respectively last year. This is a pretty high average days on market. Pricing homes have become increasingly difficult over the last few months because listings are getting fewer showings than normal, which indicates the property might be overpriced. But when the average days on market is 69 days, the question becomes: "do you reduce the price to speed up the sale or take a chance and wait over 2 months?"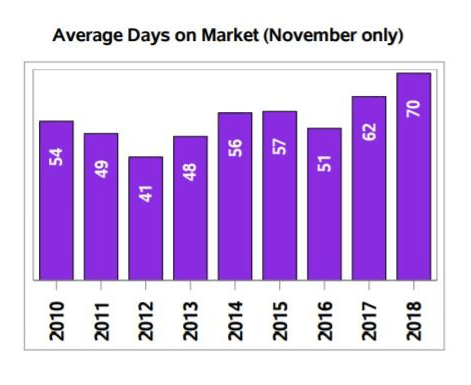 ---
The demand for housing in 2018 has been weakened due to economic reasons. I predict December will be much the same for Regina real estate.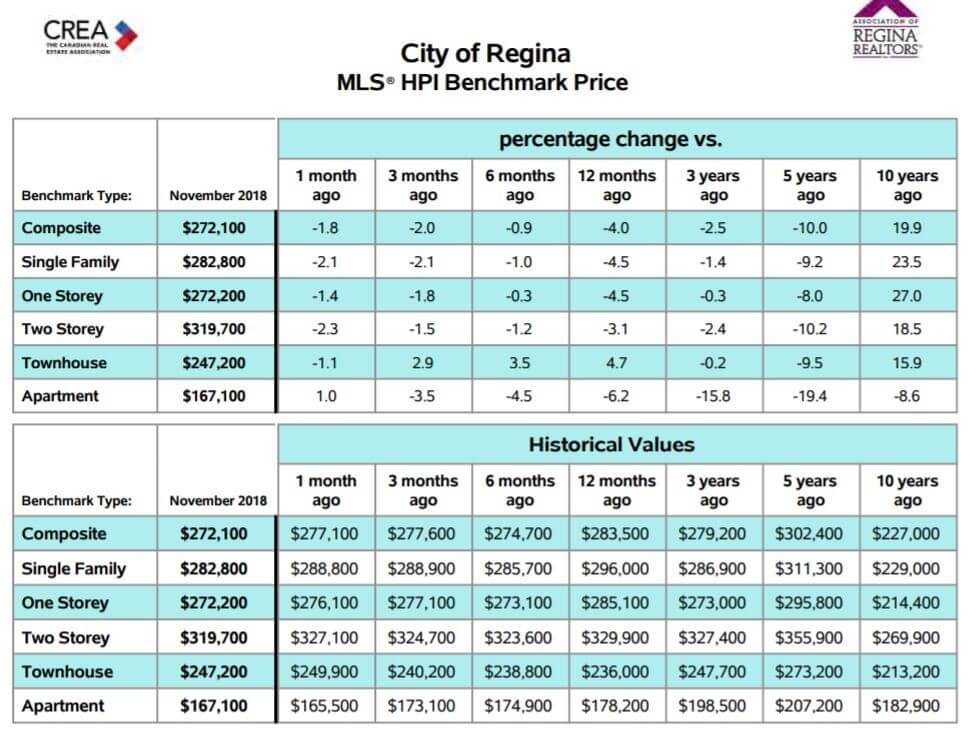 Contact Me
If you have any questions about the current market, please give me a call at 306-552-7047 or fill out my online contact form!