Not much has changed going into the 4th quarter of the year. A Regina real estate review in September confirms that our market has been affected by the mortgage changes and that we are in a buyer's market. Sales are down, inventory is up and days on market has increased since last year.
---
Let's dive into this Regina Real Estate Review:
Home sales through the Regina and area MLS® System in September were the lowest since 2005 and well below five- and ten-year averages.
There were 238 sales recorded during the month in all geographic areas (Regina, White City, Pense, Grand Coulee, Balgonie, Pilot Butte etc.), down 19.3% from last year when 295 sales occurred. This is the lowest level of sales since 2005 when 228 sales occurred and well below the past 5-year average of 318 sales and a 10-year average of 316. There were 195 sales recorded in the city, a decrease of 19.4% from 2017 when 242 sales were posted. The number of sales in the city was also below the 5-year average of 258 and 10-year average of 263.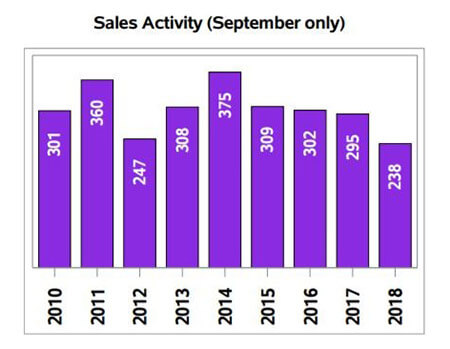 For the September year-to-date there have been 2,433 sales recorded in all areas, a decrease of 7.1% from 2,619 in 2017. In the city, there have been 1,957 sales compared to 2,140 last year, down 8.6%.
For September, the MLS® Home Price Index (HPI), a much more accurate measure of housing price trends than average or median price, reported a composite benchmark residential price of $277,000 down 4.7% from $290,700 at the same time last year. This is part of a price loss trend that began one year ago, and is now 8.8% below the composite price reported in September 2013 of $303,700.
---
In the city, there were 1,652 active residential listings on the market at the end of September, an increase of 11.1% from 2017's 1,482 but down roughly 100 listings from the summer months.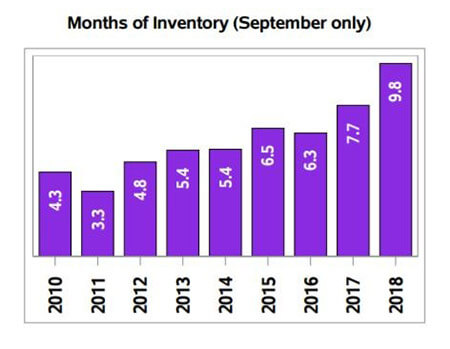 ---
There were 502 new listings placed on the MLS® System during the month in all geographic areas, down 16.2% from 2017's 599.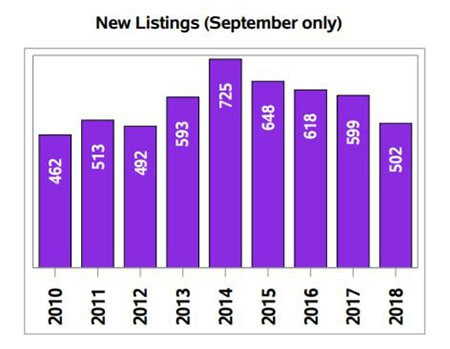 ---
Homes that did sell in the city sold in an average of 61 days in the city and 68 days in all areas. Sellers ask all the time "How long will it take my house to sell?" Well, the answer to that question varies on location, price and the condition of the home. Some homes under 30 days and others can take as long as 100 days.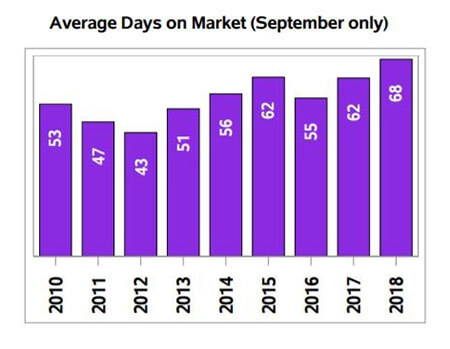 ---
This Regina real estate review for September emphasizes again that there are factors going beyond our control that are affecting our market. The average buyer's ability to buy has been compromised and of course, that creates a ripple effect and makes it more difficult for buyers.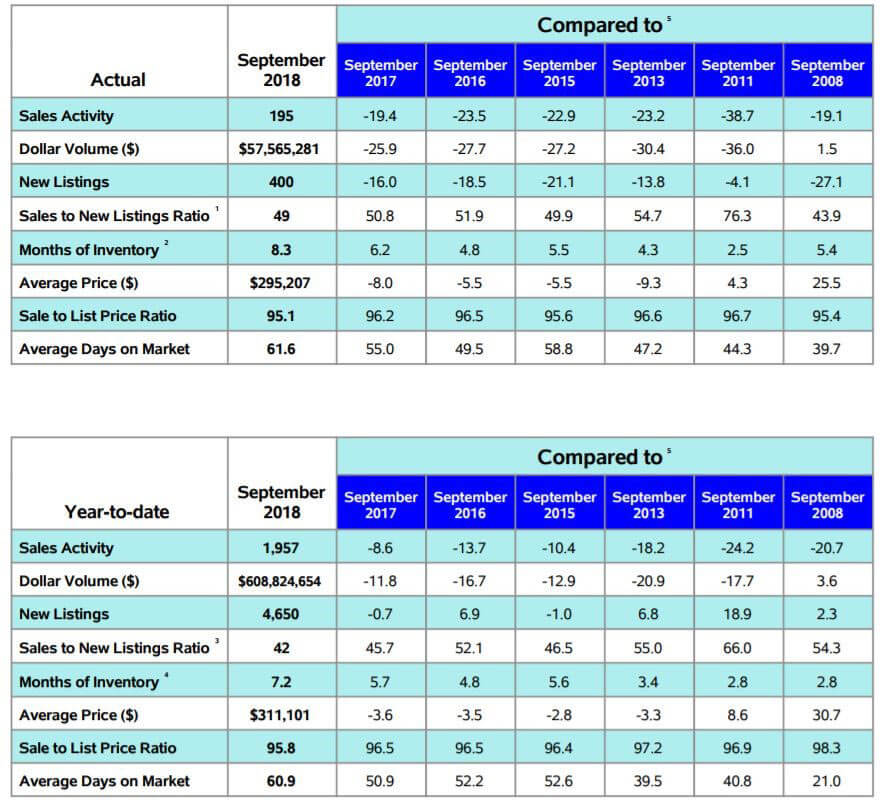 Contact Me
If you would like more information on the market, give me a call at 306-552-7047 or fill out my online contact form!