Personally, I find it really interesting to watch the Regina real estate market unfold every month. With so much going on in the news and so many new changes coming forward- buyer's may be holding off until April when the new CHMC Stress Test changes come into affect. It's apparent that by the low number of home sales yet high amount of new listings, buyers and sellers in Regina are not on the same page.
---
Total Home Sales
Total home sales in the city of Regina during February were down approximately 10% compared to 2019. Only 154 home sales were recorded in February 2020, down 9.9% from the 171 sales we had in February of 2019.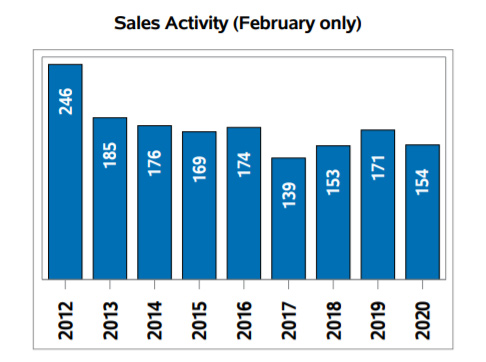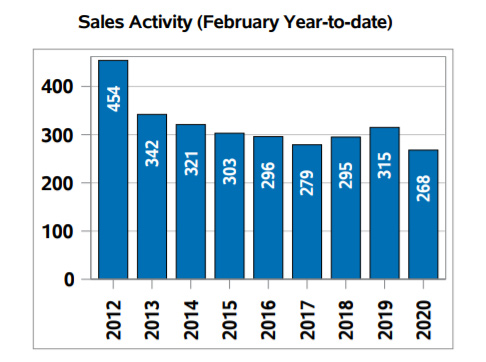 ---
New Listings
We've seen yet another upswing in new listings, which is not exactly "good" this time of year as its still pretty slow and majority of buyers want to move in the summer. There are a lot of buyers out there looking, lot's of viewings happening, a lot of busy realtors but the sales don't seem to be following suite which means buyers just aren't pulling the trigger.
An upswing in listings at this time of year means that sellers are ready to move and buy, but the low number of buyers is increasing days on market and months of inventory. New listings in Regina were up 17.4% with 1215 Regina homes on the market at the end of the month.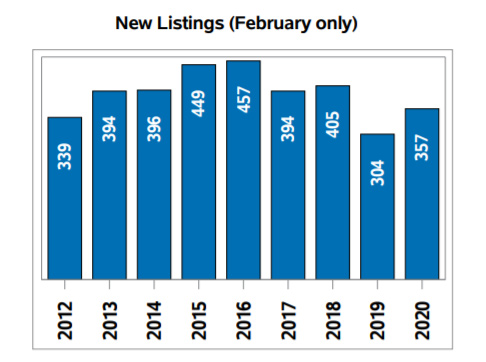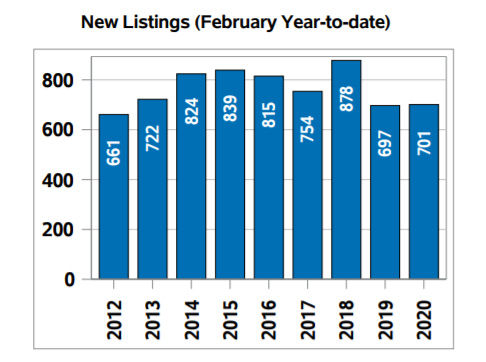 ---
Days on Market
Days on market in 2019 and 2020 has been higher than it has in previous years, likely due to the high demand for buyers and above average amount of inventory. The average time a home spent on the market in February was 79 days.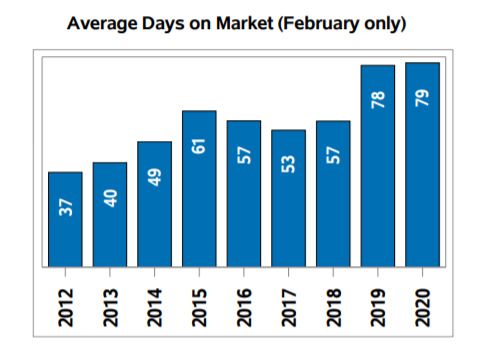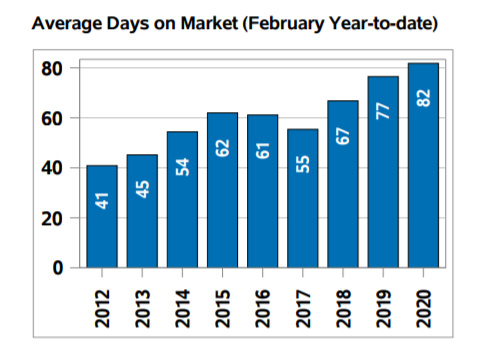 ---
Average HPI Benchmark Price
This is my favourite market statistic visual. This graph shows a very clear picture of how the Regina real estate market has changed over the years. Investors and financial planners will say that real estate values have not increased in value over the last 10 years, when in reality they had between the years of 2012-2017. The average price of a home in Regina is back to approximate 2010 values, before the "boom in new builds" here in Regina.
The average HPI Benchmark price of a home in Regina was $249,800 during February 2020.
As you can see in the charts below, some home styles are taking a larger hit than others. Primarily townhouse and apartment style condo's have seen a huge decrease in price's over the years. The value of an apartment style condo is down over 20% from 5 years ago.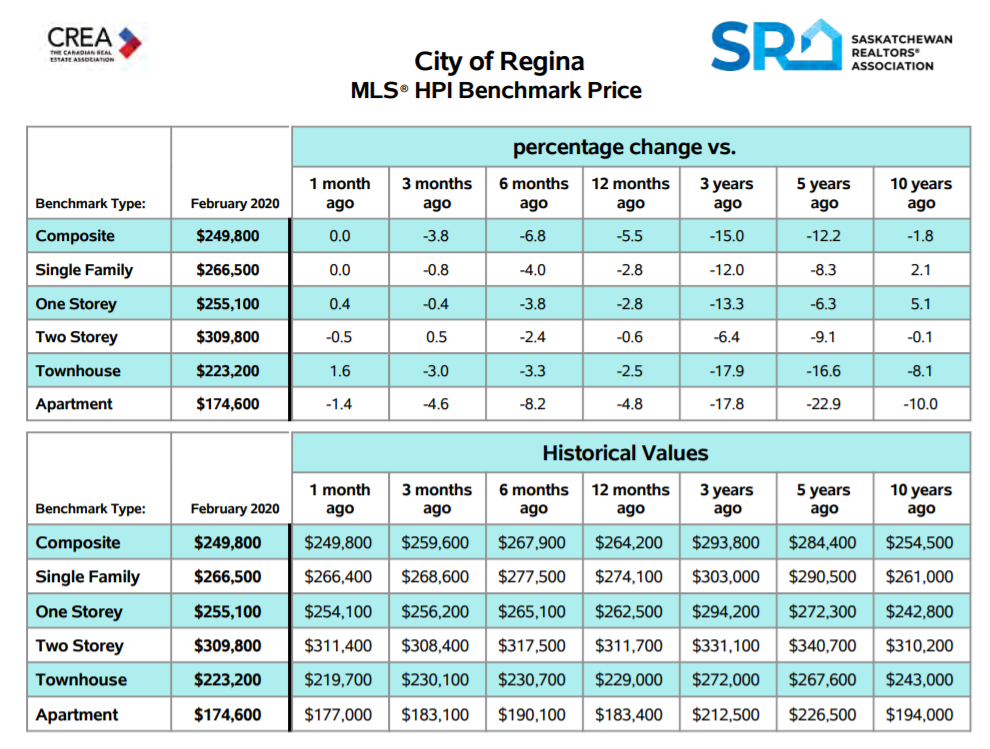 ---
List to Sell Ratio
The sales to listing ratio of 43% in the city and 41% in the region indicate near-balanced market conditions, although edging towards favouring buyers.
---
Price Range Report
This is a chart that shows the activity happening in the different price ranges throughout the city. As you can see, homes under $450,000 have a higher chance of selling and are more actively selling than homes over $450,000.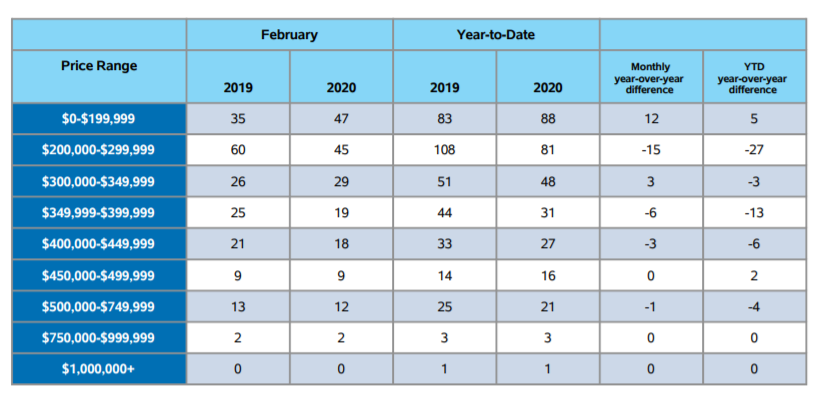 Overall, from this month's information it doesn't look like our market is doing too well. Prices down, listings up, sales down etc. But with the new changes coming to the stress test rules and the Bank of Canada overnight rate, I am optimistic that Regina's real estate market will once again thrive.
Contact Me
If you have any questions about this article of would like to discuss more about your own property, please give me a call at 306-552-7047 or fill out my online contact form!