Sales in Regina were up 51.2%, going from 254 in July 2019 to 384 in July 2020, and up 57.8% in the overall region, going from 308 to 486. Year-to-Date (YTD) sales in Regina rose 0.6% over last year, increasing from 1,604 to 1,613, while YTD sales in the larger region rose 6.1%, going from 1,889 to 2,004.
---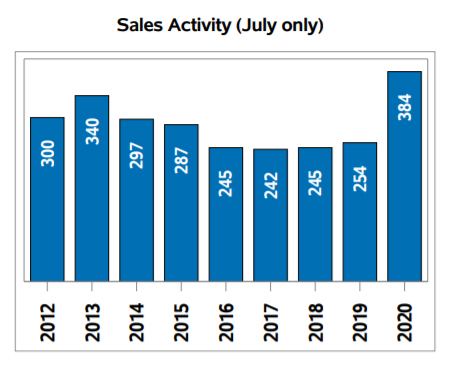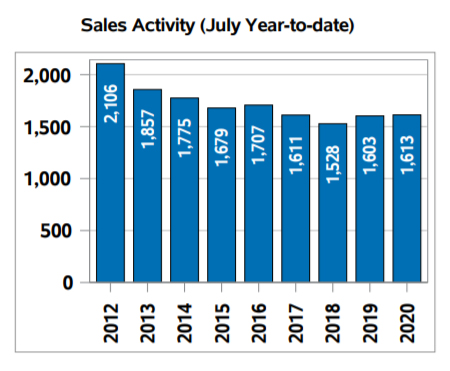 In Regina, the number of new listings in July 2020 rose 10.6%, going from 502 to 555, while in the region, new listings rose 7.6% from 645 last year to 694 this year. YTD new listings in the city are down 10.9%, going from 3,428 to 3,055, while in the larger region, the number of new listings to date fell 11.4%, going from 4,401 to 3,900. Active listings fell 20.6% in Regina (down from 1,655 to 1,314) and fell 24.3% in the region (down from 2,390 to 1,809).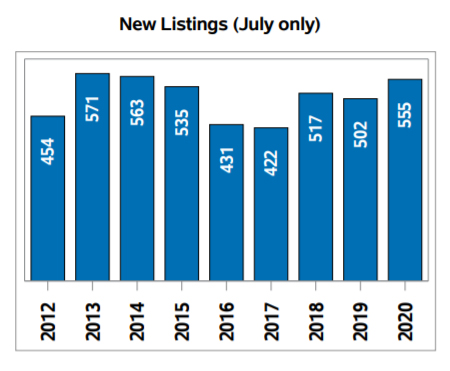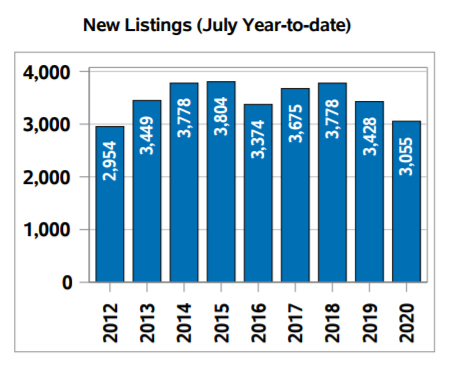 The sales to listing ratio was 69.2%, suggesting that market conditions favour sellers. Typically markets with a sales to list ration between 40-60% indicate a balanced market, a sales to list ratio below 40% indicate a buyers market and a sales to list ratio over 60% indicate a sellers market.

Homes in Regina stayed on the market an average of 48 days in July—down 11.1% from 54 days last year. Homes in the region stayed on the market longer than homes in the city at 55 days on average in 2020, but also down from an average of 59 days last year (and 2.2% above the 5-year average).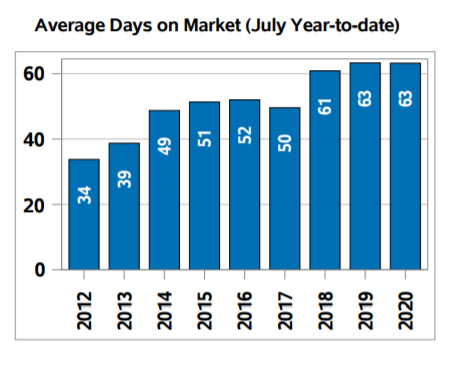 The MLS® Home Price Index (HPI)—a more accurate measure of house price trends—is up 2.7% from $265,000 to $272,200.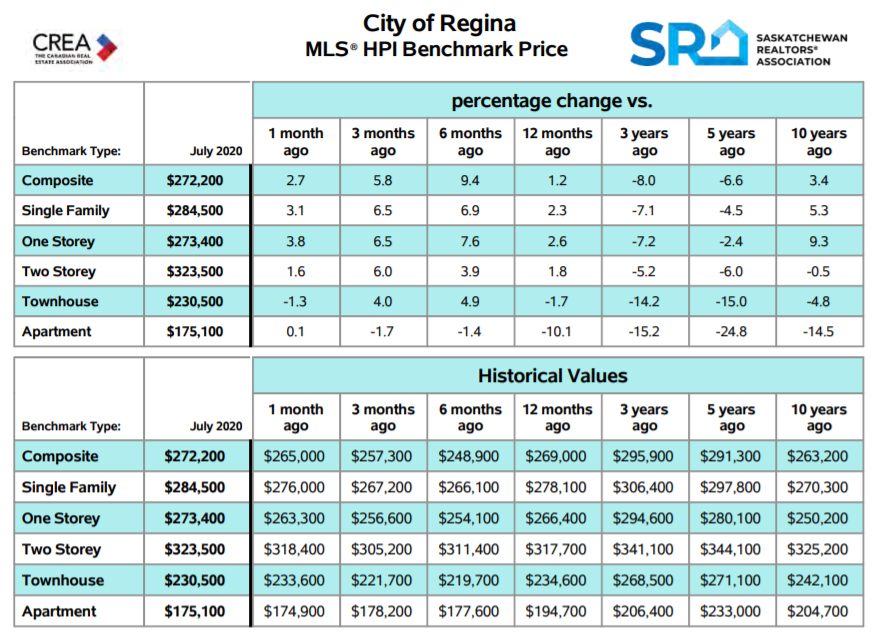 Contact Me
Despite Coronavirus and all the chaos its brough our market in the last year, Regina real estate is thriving. For more information or to discuss buying or selling, give me a call at 306-552-7047 or fill out my online contact form.