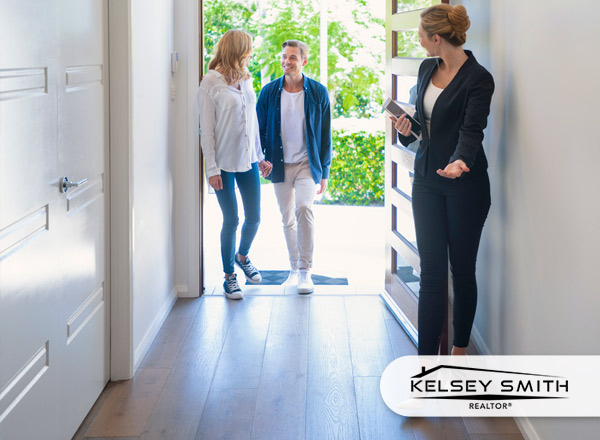 If you are looking to buy or sell a home, it is important that you select the right person to help you navigate through one of the most complex financial transactions of your life. Finding an agent who has the necessary skills and who you trust can take time but is worth it. Here are 4 characteristics of a top Regina real estate agent to look for when searching for the perfect person to work with.
---
Communication
One of the most important characteristics of a top Regina real estate agent is strong communication skills. Communication could mean the difference between selling your home or losing the chance to make an offer on your dream home. A good real estate agent will make sure they are communicating effectively, and clearly explain complex processes and concepts to you. They will regularly check in and keep you in the loop about your current buying or selling situation. What may seem insignificant information to your real estate agent could be really important to their clients who are new to the home buying or selling process. It is important to choose a real estate agent who will listen to you, and will put your needs and wants before the commission cheque.
Professionalism
It is important to choose a Regina real estate agent who is professional. You want one that is ethical and honest. Real estate agents must follow the same rules and regulations to uphold fairness and honesty. They must follow several legal issues such as fair housing, environmental laws, disclosure requirements, and financing. However, make sure you choose a real estate agent who holds themselves to a higher personal ethical standard too. This means they will keep confidential information private, no underhanded dirty dealing, and take their job seriously.
Effort
It takes a lot of effort, time, and hard work to be successful a real estate agent. They need to be able to juggle tons of responsibilities and challenges in just one transaction. This includes being able to compare housing prices, schedule house showings, handle negotiations, review fine print in contracts, manage all kinds of expectations and deal with closing issues. They need to be organized and detail oriented to keep on top of deadlines, documents, contingencies, and identify mistakes. Real estate agents make their own schedule, so it is their responsibility to determine how much time they spend doing something. You want someone who has good time management skills, and will put in the time and effort to complete all tasks.
Investment
Lastly, Regina real estate agents should make investments into their business for the benefit of their clients. This includes investing in the following:
Education: Real estate agents who continue to invest in education will directly add value to their clients. It helps them stay current on the real estate basics and local knowledge, and fine-tune negotiation and marketing skills.
Website: Investing in a website will set real estate agents apart from their competitors. Websites are a valuable asset because they provide meaningful resources and information to educate their clients.
Branding: Strong and consistent branding helps them to stand out from their competitors, hold their footing in the marketplace, and build brand awareness. It helps communicate that they know what they are doing and can deliver results. Plus, it will build up reputation, relationships, loyalty, and client trust.
Professional Photos: You want someone who will hire a professional real estate photographer. Better quality images will help showcase your home and make it seem more appealing. It will grab more people's attention and generate more interest to help sell your home faster and at a higher sale price.
Social Media: In today's market, it is vital to have a strong social media presence because most buyers begin their home searches online. Strong social media presence will help them market and advertise your listing to attract more potential buyers.
Choosing a real estate agent to work with can be difficult but these characteristics of a top Regina Real Estate Agent will help you pick the best person suited to help you buy or sell a home. You want someone who has great communication skills, is professional, puts in lots of effort, and invests in their business. However, the most important part is to find a Regina real estate agent you feel confident and comfortable working with.
Contact Me
If you have questions or would like to discuss the characteristics of a top Regina real estate agent, please give me a call at 306-552-7047 or fill out my online contact form.