Looking at new homes for sale in Regina can be a long process. There are over 50 builders to choose from and tons of homes on the market. There are MLS Listings, show homes, custom homes and spec homes. At any time, buying a home is a special event and being armed with everything you need to know will help you during the process. I have compiled these 5 tips and provide extra insight for you to consider during your new home search.
---
1. Decide If You Want New Or Gently Lived In
There are two types of new homes for sale in Regina. Homes that haven't been lived in and homes that have. I, personally, would consider a "new home" to be a home under 5 years old. During the first five years, the home should come with minimal maintenance and zero structural defects. You will have to adjust your expectations and your wallet to reflect either homes that are gently used or that have never been lived in.
2. Know That The Builder Or Seller Isn't Making Millions From Your Purchase
The general public is under the impression builders are making 30-50% profit per home they sell. They make about 9%-13% profit per home.
If you're considering purchasing a home that is only approximately 5 years old, the sellers are probably taking a loss on the sale of the home. Regina's housing market hasn't appreciated much in the past 7-8 years and a lot of sellers are barely breaking even on their sale.
3. Consider The Finishes Carefully
If you are building a custom home or adjusting a spec home, chose finishes that will be popular forever. Something like in the photo below will be trendy for a couple years but eventually, people will come to dislike this type of finish. It's hard to say what finishes will stay timeless because trends are always changing.
Choose neutral and complimentary tones. Neutral colours can be dark colour schemes, too. New homes for sale in Regina are being decorated with simpler finishes, flashy artwork, trendy furniture and other design changeable pieces so they can preserve the re-saleability of the home without compromising the structural features.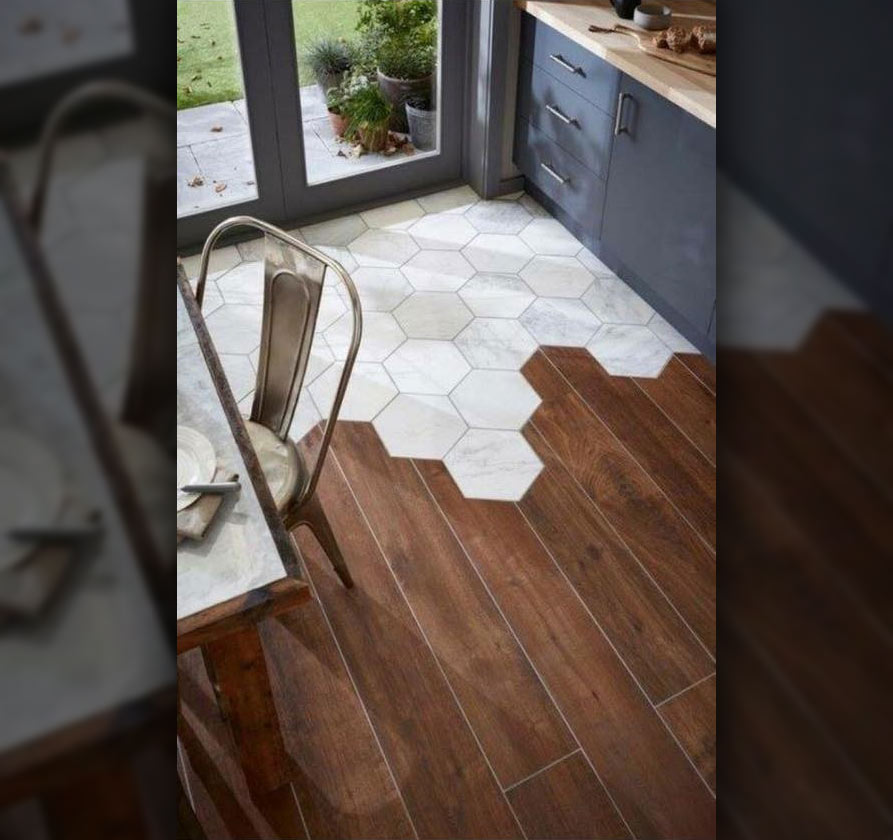 4. Only Buy What You Can Afford
400K doesn't get you very far with new homes for sale in Regina. If you're building from the ground up with the builder and have a budget of 400K, you might be disappointed with the quality of the home you can afford. This budget will afford you a very basic home. No soft close drawers, no granite counter tops, no high end appliances. A budget of 450K is a better budget for building a brand-new home. You should consult with a few home builders to see what your options are.
If you can't build the home you want, consider purchasing a nicely renovated home or one that has been previously lived in. Purchase what you can afford now and build what you want later.
New Homes For Sale In Regina Offer Limitless Options
When it comes to buying your brand new home, consult with more than one builder and think carefully about what you want vs. what you can afford. If it makes more sense for you buy a used home and build later, for the sake of your affordability, do that.
You should also note that a real estate agent like myself can help you tremendously if you are looking at new homes for sale in Regina! You if have any questions or would like to know how I can help you during the new home process please call me at 306-552-7047 or fill out my online contact form!
Kelsey Smith Is Regina's Choice
Choosing the right Realtor® is key to ensure a positive and successful real estate transaction. Kelsey Smith promises to deliver the education and time necessary to buy or sell your Regina home. Call 1-306-552-7047 and rest easy knowing you have made the right choice.