It's kind of neat to be a Realtor®. We have access to the sold data of an entire neighborhood. So, when we search for comparables on a home, we adjust value based on what has previously sold. But, sometimes we must investigate different areas to find homes that are more similar. For this market analysis, comparing the value of a home in Cathedral Village versus a home in Lakeview was a tricky task. I believe that 2169 McTavish will change the market for infill property in the south/central Regina area. Mostly due to its superior features and advantage in location, despite having a lesser lot value. Real estate in Regina is always changing… let me tell you a little about this home.
---
2169 McTavish street was custom built in 2016 by Crawford Homes. It's a 1,678 sq. ft two storey with 9 ft ceilings on the main, 4 bedrooms, 4 bathrooms, and a finished basement. It's got a 22 x 24 garage that's heated, insulated and has an additional overhead door. This infill is totally landscaped, front and back, which doesn't always come with new real estate in Regina.
My initial thoughts when walking through the house was that it was clearly finished very nicely, the color choices and natural light collided beautifully. What I really appreciate about the home is how functional the design is. There's no improper use of space, no awkward walls or odd design features. I find that sometimes with custom built homes, some of the features in the home are catered specifically for the people who built it, but they aren't necessarily ideal for resale. This house has none of that. It's thoughtfully built with plenty of storage, natural light, and functionality in mind. I admit I gave the owner's a major compliment for doing such a great job designing the home.
View The Full Propery Listing Here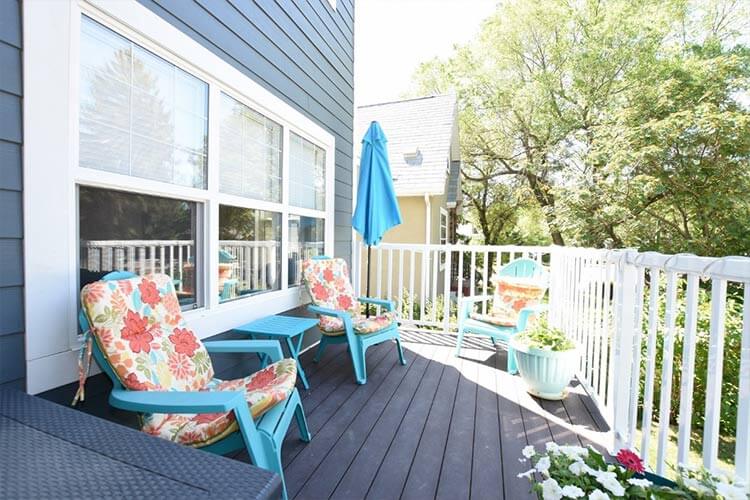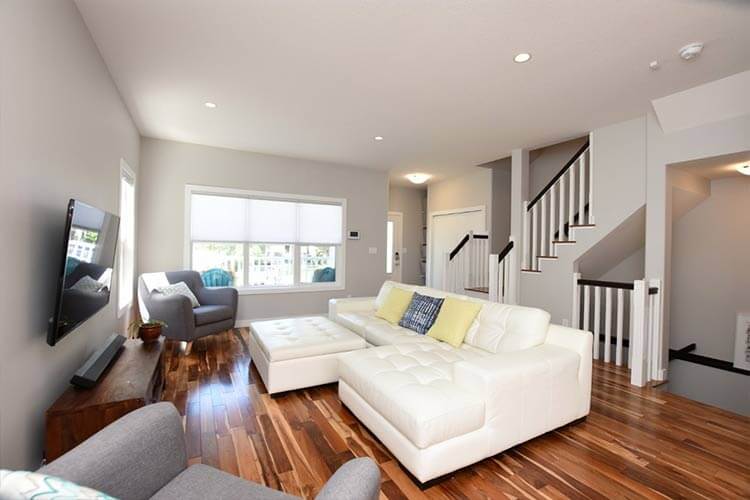 The main floor is open concept, with Acacia hardwood flooring. The flooring has texture and depth and adds a ton of warmth to this otherwise neutral toned living area.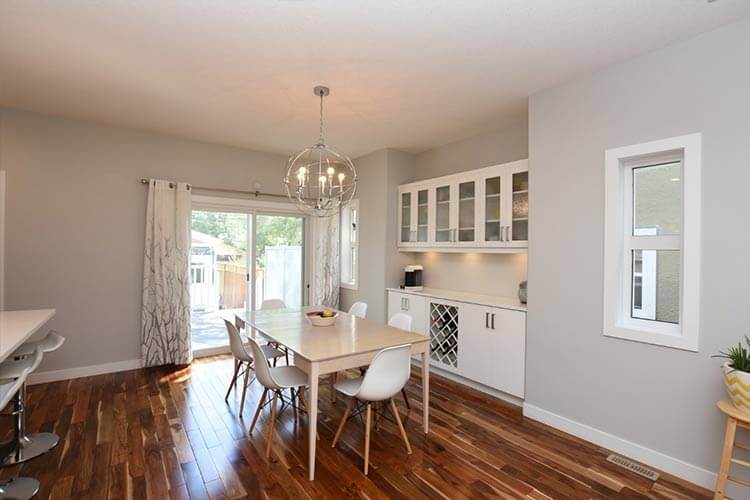 The dining room could easily accommodate a 12-14 people kitchen table and has a built-in china cabinet with cupboards and a wine rack.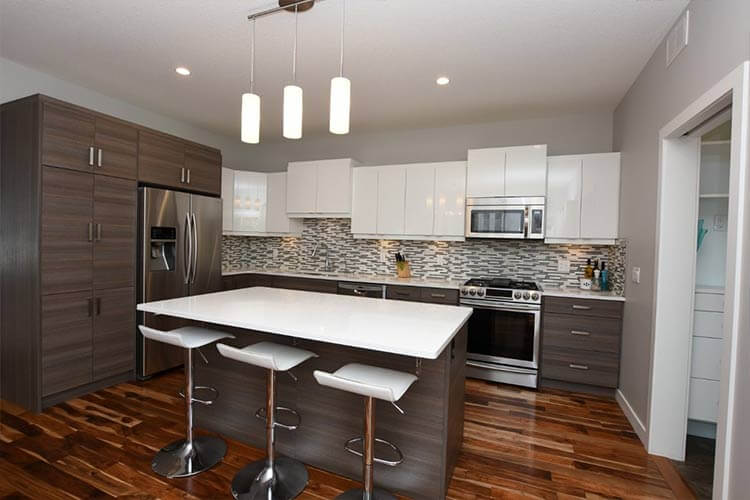 The kitchen has stainless steel appliances, quartz counters, soft close drawers and hinges. It has plenty of counter space, a gas stove and a hidden pantry. It's a wonderful space to cook or entertain. The whole space is open concept enough that you can move freely but you don't have to share your living room with the kitchen.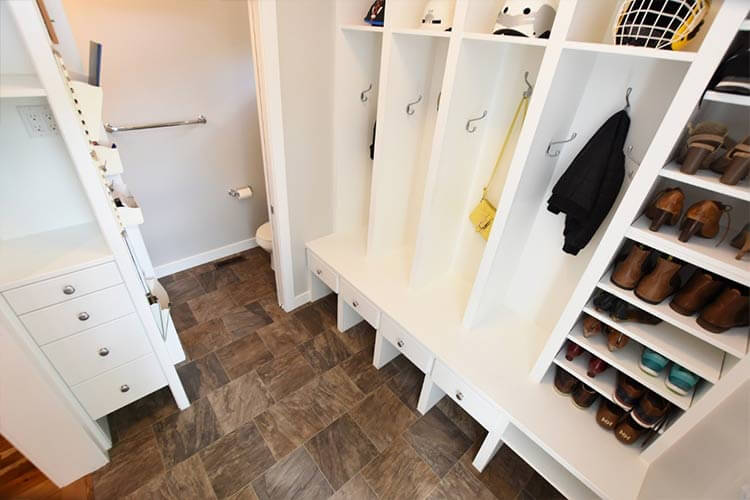 There is an excellent mudroom in the back-entry way (again, these owners did a fantastic job of designing this space). There are coat hangers, shoe racks, cupboards and a place for hidden extras. There's also a 2 pc powder room and access to the back deck.
Upstairs, aside from the master, there are 2 very nice sized bedrooms with extra large closets as well as a 4 pc bathroom with vinyl flooring.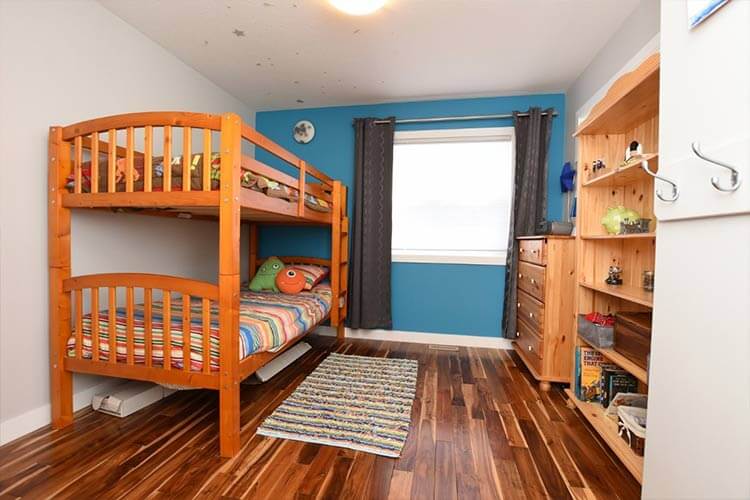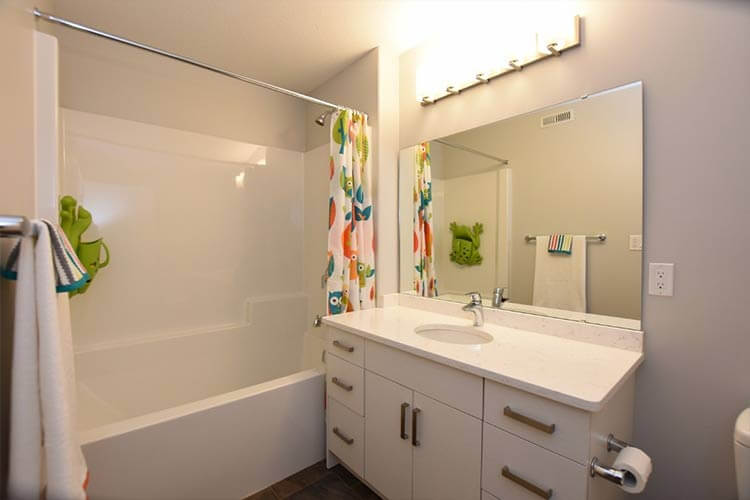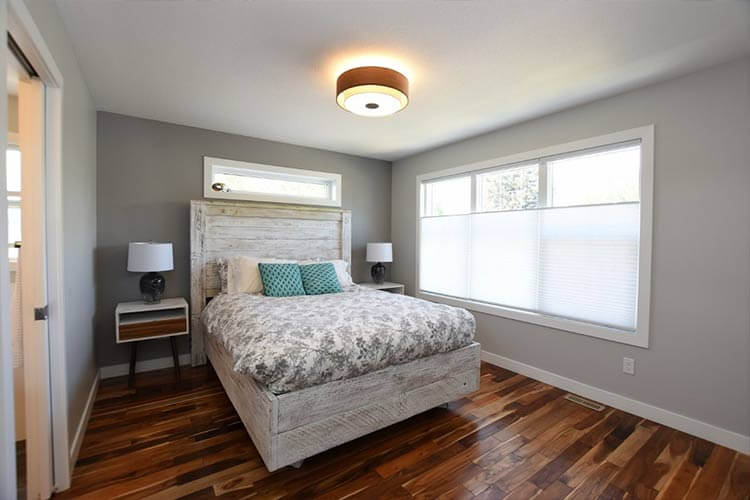 The master bedroom is simple but loveable. Its spacious enough for a king-sized bed and furniture. There is a walk-in closet with built in dresser.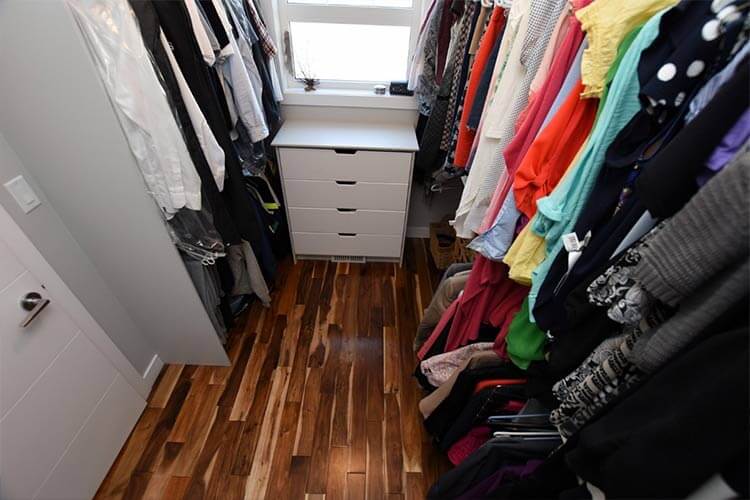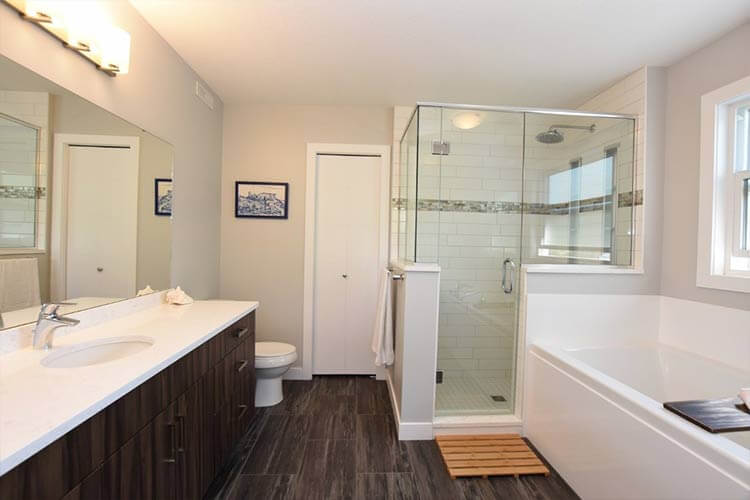 The master ensuite features a deep soaker tub, glass tile stand up shower, vinyl flooring and single sink vanity. The bathroom is clean, tidy and offers a great space to relax in. One neat thing about this bathroom, the tile has custom shelving built into the wall, so you won't bump your elbows!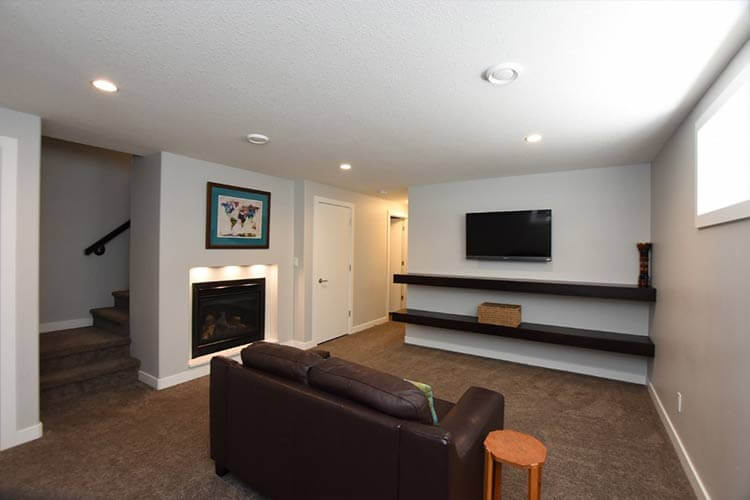 Downstairs into the basement, large windows ensure the basement doesn't feel like a basement. There is a full length floating shelving unit where a flat screen TV would be hung. The main recreation area is plenty big enough for all your lounging furniture.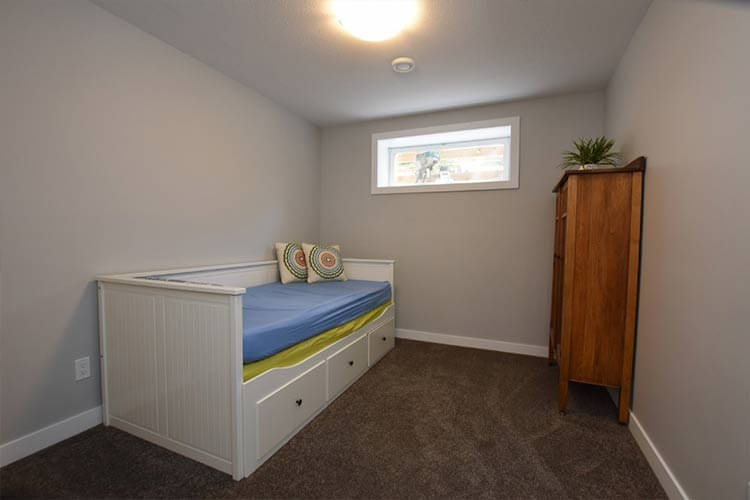 There is an additional bedroom, 3 pc bathroom and full laundry/utility area.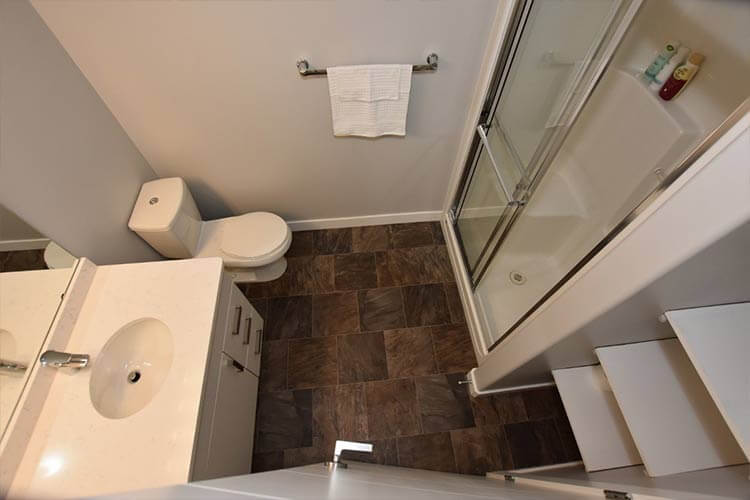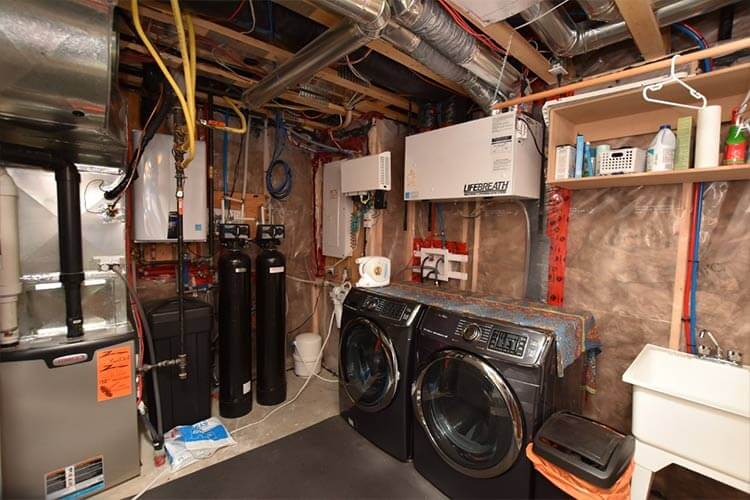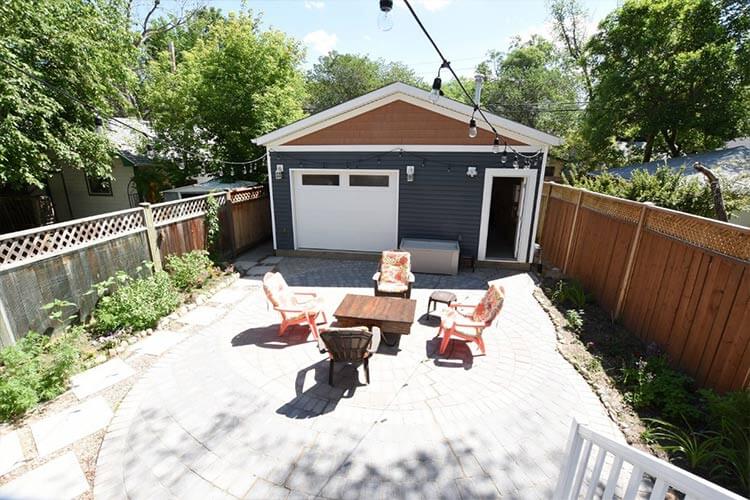 Outside, there is a small patio that is perfect for BBQing because it has a natural gas connection. In the backyard, the interlocking bricks were taken from the owner's family farm. The rocks were hand-picked and cut to shape meaning that the time spent with family and friends in this backyard is extra special. A lot of love resides here.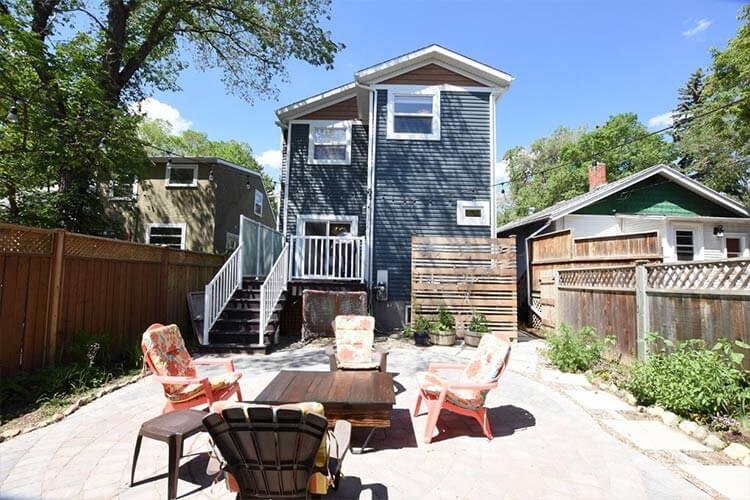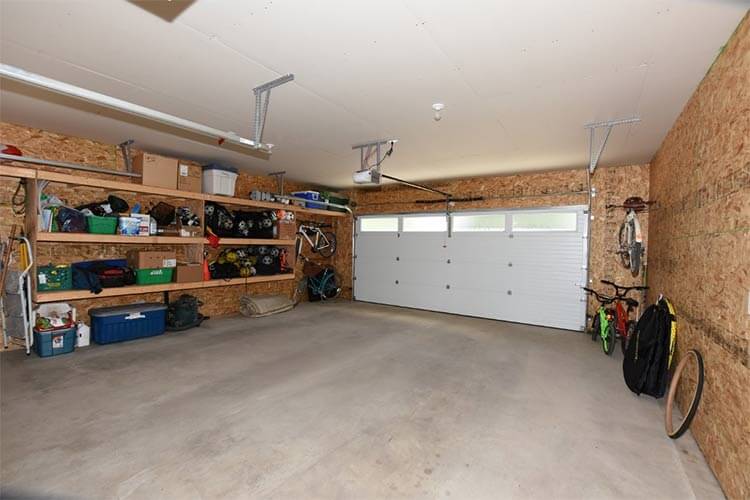 I've sold a couple houses that have set a new president for sales in an area and 2169 McTavish is going to set a higher market value for homes in Cathedral. Real Estate in Regina has struggled much in 2018 due to the low prices, mortgage changes, and the economy but there is no truer statement than "a house is only worth what a buyer will pay for it." Trust me, someone is going to pay for this home and they are going to love it.
View The Full Propery Listing Here
Contact Me Today
If you have any other questions about this home please call me at 306-552-7047 or fill out my online contact form.